APC HAS BROUGHT TREMENDOUS CHANGES TO NIGERIA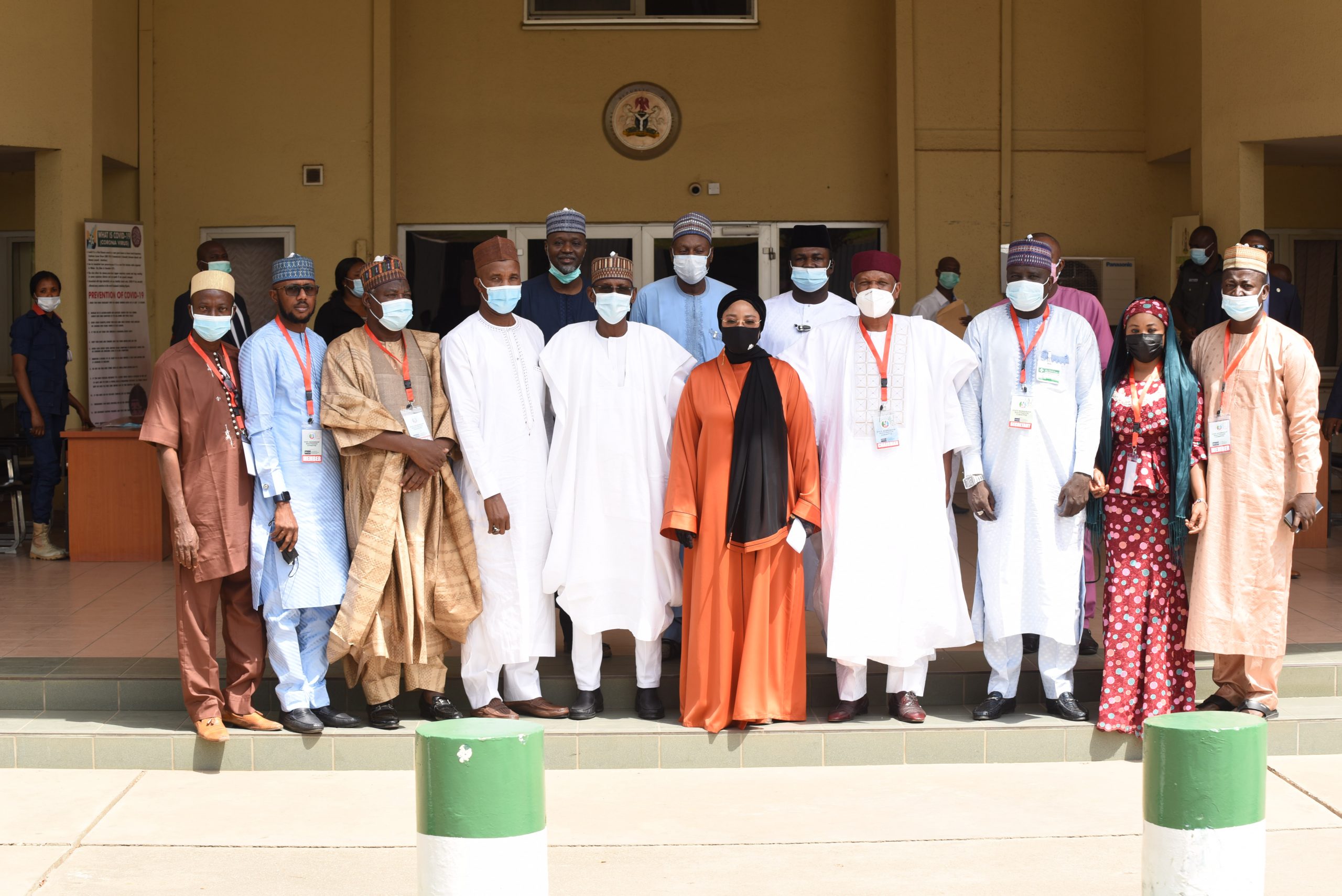 …FCT MINISTER
1. "The APC Administration has since 2015 brought tremendous changes to Nigeria." These were the words of the FCT Minister, Malam Muhammad Musa Bello during a courtesy visit by the Chairman and members of the FCT APC Membership Revalidation and Registration Committee which took place on Thursday, February 4th 2021.
2. Malam Bello added that this was very evident, especially in the FCT saying" Those of you who are residents of the FCT or who are frequent visitors to the FCT know what the FCT was in 2015 and what it is today"
3. He expressed satisfaction with the appointment of Hon. Sanda Umar Garba as the Chairman of the FCT APC Membership Registration Committee whom he said is well known for hard work, integrity and fairness and pledged the maximum support of the FCT.
4. He also urged the Committee members to work hard in mobilizing people across the FCT to register as members of the party. He said" , I want us to use all available means to mobilize people right across the Territory for them to really register because, as you know, nationwide, during the last election, our great party under the President, during the presidential election, got about 15 million votes. We want all those voters to be registered and in the FCT, our population is increasing constantly. So, let us reach out."
5. He also assured the Committee that the FCT has a well-organized party structure that will make the Committee's assignment easy. In his words "You are coming to the FCT and finding on ground a party structure that is well organized from the ward level up to the level of the FCT itself under the leadership of Hon. Abdulmalik Usman. I'm sure working with him closely and his EXCO, right across the territory, the assignment will be easy".
6. Speaking earlier, the Chairman of the FCT APC Membership Registration Committee, Hon. Sanda Umar Garba said he was delighted to be in the FCT saying the FCT was a peaceful place and expressed optimism for a smooth exercise.
7. Describing the FCT Minister as a transparent individual, Hon. Garba assured that nobody will be disenfranchised and that all those willing to join the party will be granted a free and fair access.
8. Also present at the meeting were the FCT Chairman of the Party. Hon. Abdulmalik Usman, and other members of the Committee.
ANTHONY OGUNLEYE
CHIEF PRESS SECRETARY
FCTA/OCPS/PR/202
04/02/2021