MINISTER CONGRATULATES FCT CHILDREN ON CELEBRATION OF NATIONAL CHILDREN'S DAY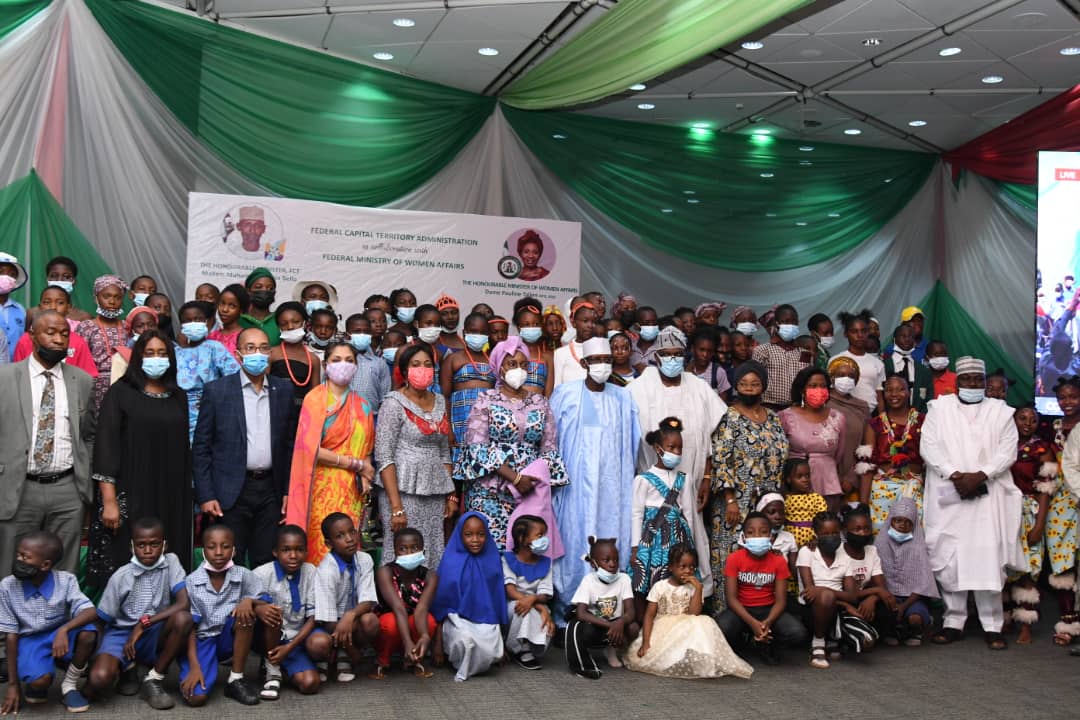 …CHARGES THEM ON THE VIRTUES OF HONESTY, DISCIPLINE AND PATRIOTISM
1. The Honourable Minister of the FCT, Malam Muhammad Musa Bello has, on behalf of the FCT Administration extended his warmest congratulations to all the children in the Federal Capital Territory on the celebration of the 2021 National Children Day.
2.    In his message of felicitation to the children, Malam Bello called on them to imbibe the virtues of integrity, honesty, hard work, discipline and a deep sense of patriotism and love for country.
3. He also reminded them that as national and global leaders of the future with the desire to ensure the greatness of Nigeria and also excel in their chosen fields of endeavor, it was essential that they embraced these character traits.
4. He also charged them to shun all acts that might negatively impact their future such as cultism, immoral behavior, disrespect for authority, drug abuse, and online criminal activities amongst others.
5. While calling on them to follow the footsteps of the many positive role models in the country, the FCT Minister equally called on the children not to be negatively influenced by social vices they encounter everyday especially, via the social media.
6. The road to success the Minister reminded young Nigerians is paved with hard work, perseverance dedication and commitment. Any short cut taken, the Minister emphasized will lead to failure and possibly regret.
7. Malam Bello also charged them to be patriotic at all times and love and honour Nigeria, calling on them to always work in harmony for the benefit of the country. "You have no other country but Nigeria and as residents of the FCT, you have an obligation to live together in peace and harmony as envisaged by our founding fathers", the Minister said.
8. On the theme for the 2021 celebrations which is "The Effects of COVID-19 Pandemic on the Total Wellbeing of the Nigerian Child: The Way Forward" Malam Bello, said that the pandemic indeed a negative effect on the children as it disrupted their academic pursuits, deprived them of normal social interactions with their peers and even took the lives of some of their loved ones.
9. While he praised the Nigerian children and youths for their resilience in the face of the challenges caused by the pandemic, the Minister also reminded them that the pandemic was not yet over and called on them to continue to adhere to the non-pharmaceutical protocols which includes hand washing, facial covering and physical distancing.
10.     The Minister also called on parents to always ensure the wellbeing and welfare of their children while assuring them of the commitment of the FCT Administration in meeting all its obligations to the Nigerian child.
ANTHONY OGUNLEYE
CHIEF PRESS SECRETARY
27/05/2021
FCTA/OCPS/PR/236