FCT MINISTER ASSURES OF COMPLETION OF ROAD INFRSATUCTURE AT INSTITUTIONS AND RESEARCH DISTRICT.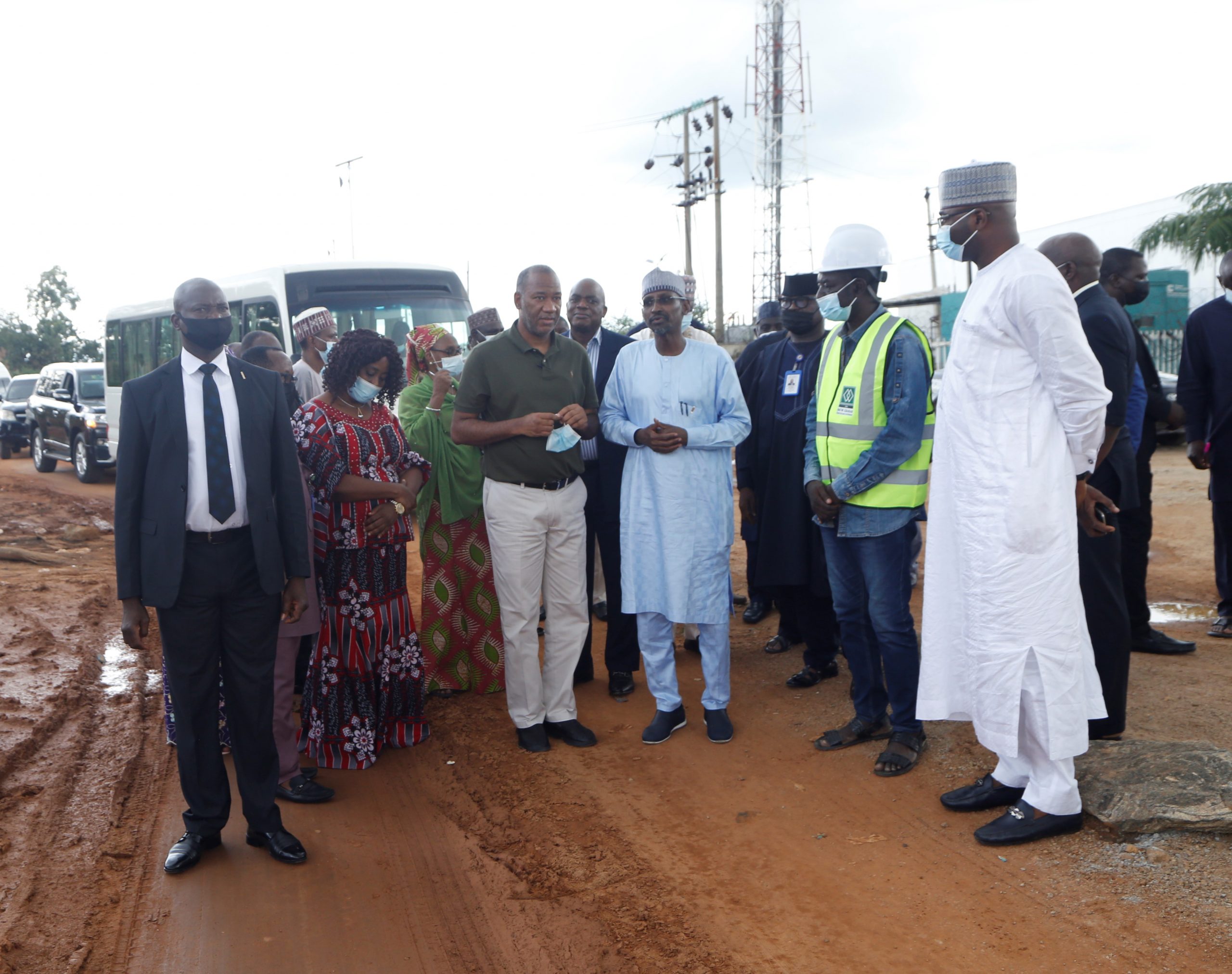 FCT Minister, Malam Muhammad Musa Bello (4th left) Pro- Chancellor Baze University, Senator YD Baba-Ahmed and other officials of the FCTA during the Minister's tour of the Institutions and Research District of the FCC on Monday 30th August 2021
1. FCT Minister, Malam Muhammad Musa Bello has assured of the completion of road infrastructure at the Institutions and Research District of the Federal Capital City.
2. The Minister gave this assurance during a tour of the District on Monday, 30th of August 2021.
3. Accompanied by the Permanent Secretary, FCTA Mr Olusade Adesola and other senior officials of the Administration, Malam Bello inspected on-going road construction works connecting several research and academic institutions within the District.
4. Speaking after the tour, Malam Bello said that the visit of senior officials of the FCTA to the District was part of routine inspections of several construction sites within the city, with the aim of ensuring that the mandate of President Muhammadu Buhari's Administration on the provision of road and other infrastructure are met.
5. The tour, Malam Bello also revealed was intended to enhance the security of the District which contains several government and private academic and research institutions such as the National War College, Baze University, Nigeria/Korea Model School, National Cancer Center, Institute of Human Virology, Federal Medical Center and the Headquarters complex of the EFCC amongst others.
6. In the words of the Minister, "I'm here today with all the relevant agencies of the FCT Administration to physically inspect the scope of work and also to reassure all these institutions of government and private sector organizations that the FCT Administration, within the limit of available resources, will do its very best to make sure that these projects are funded, are properly supervised and also completed on time".
7. Also speaking, the Ag. Executive Secretary of the FCDA, TPL Zaliha'u Ahmed, said that it was the intention of the FCT Administration to provide the needed road infrastructure in the District to enhance economic and social activities in the area.
ANTHONY OGUNLEYE
CHIEF PRESS SECRETARY
31/08/2021FCTA/OCPS/PR/259