FCT MINISTER LAUDS MEMBERS OF BOBA FOR CONTRIBUTIONS TO NATIONAL DEVELOPMENT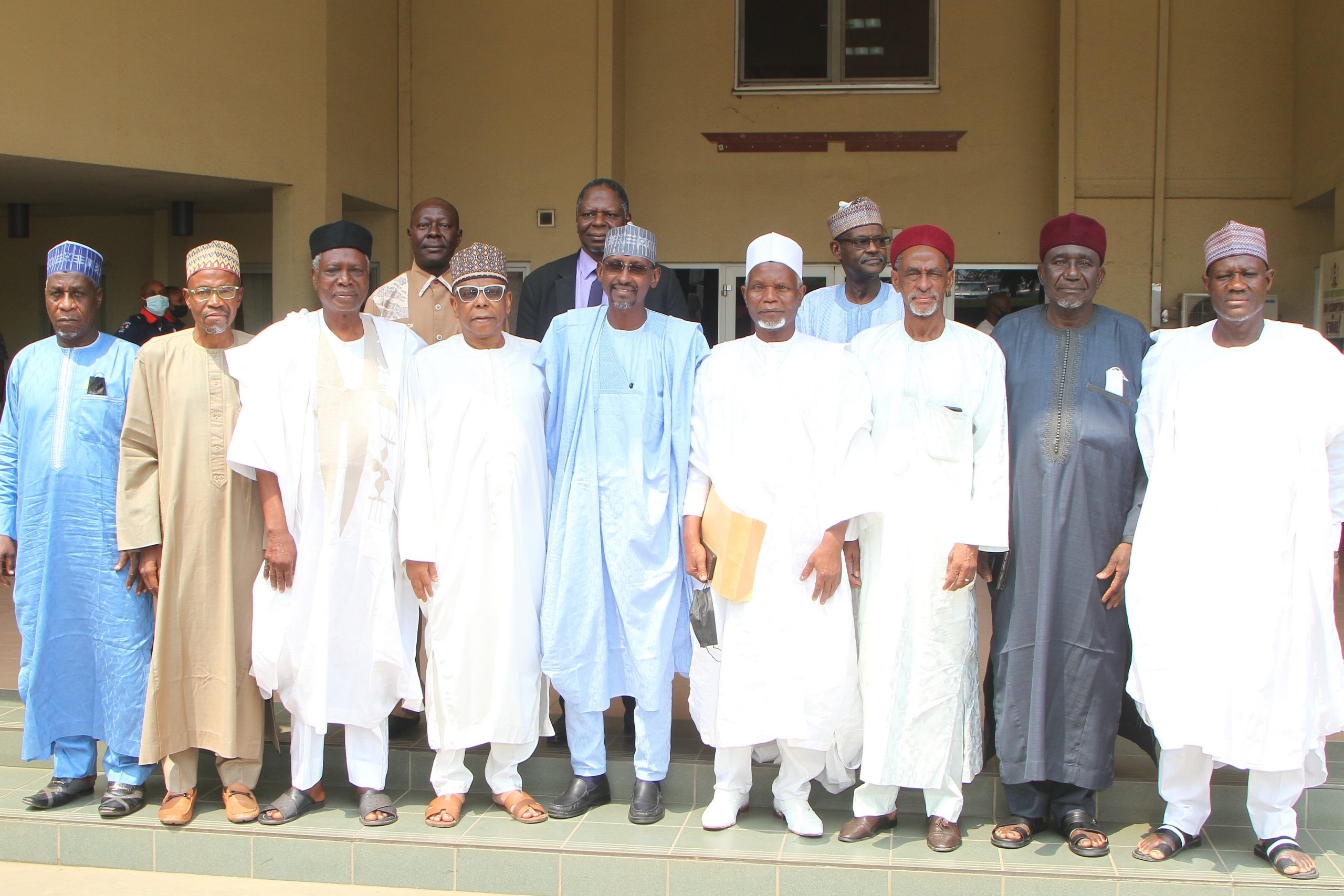 FCT Minister, malam Muhammad Musa Bello, (5th left) flanked by members if the FCT chapter of the Barewa Old Boys Association (BOBA) during the visit of the association to the FCT Minister in Abuja
1. FCT Minister, Malam Muhammad Musa Bello has commended members of the Barewa College Old Boys Association (BOBA) for their contributions to National Development.
2. Malam Bello who gave the commendation when he received a delegation of the Association, led by the patron of its FCT Chapter, Malam Abubakar Mamu, on a courtesy visit to the FCTA, said that members of BOBA from across the country have distinguished themselves in various endeavours and have continued to provide policy guidance to the country.
3. In his words: "I want to also use this opportunity to thank our elder statesmen here and all other BOBA members in Abuja and across the nation for being in the forefront of providing policy guidance in Nigeria and also providing needed community support as well as their varied experiences whenever called upon".
4. While thanking his guests for the visit, the Minister assured them of the support of the FCT Administration for their activities aimed at the growth and development of the FCT.
5. He said, "I feel highly honoured because I see elder statesmen, retired professors, members of the business community, retired military officers, retired ambassadors and so on. So, BOBA has produced so many people and also the Abuja branch of the Association is reputed to be one of the most vibrant in Nigeria and it is our collective duty to make sure that it continues to be so, simply because of the unique position of Abuja as the Federal Capital City of Nigeria".
6. Earlier, Malam Abubakar Mamu had solicited the support of the Honourable Minister, as a member of the association, to make the Abuja branch of BOBA more vibrant and equipped to continue to contribute its quota to the development of the society.
ANTHONY OGUNLEYE
CHIEF PRESS SECRETARY
6/04/2022
FCTA/OCPS/PR/319