FCT COUNCILS SHARE N2.6BN ALLOCATION FOR AUGUST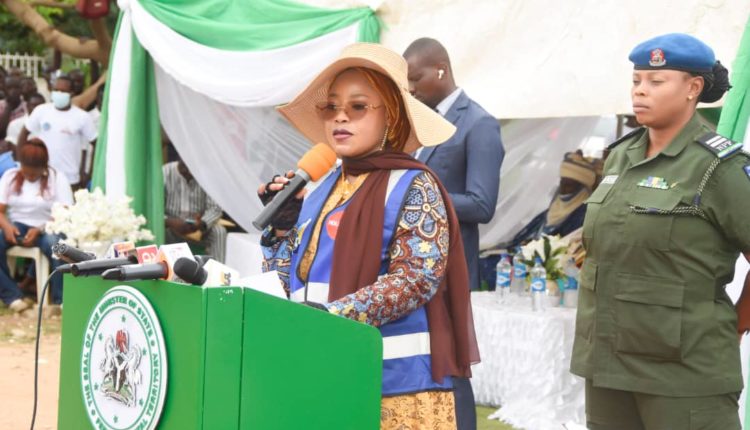 The Federal Capital Territory Administration has disbursed a total sum of 2,648,651,923.16 Billion Naira to the six Area Councils in the FCT as share of statutory allocation for the month of August 2022.
This allocation is however, lower than what was shared in the month of July 2022, totaling N2,892,081,930.29 Billion Naira, which was 8.4 percent decline.

The FCT Minister of State, Dr. Ramatu Tijjani Aliyu, who presided over the 169th Joint Account Allocation Committee (JAAC) meeting used the occasion to challenge the Area Council Chairmen to make judicious use of the allocation, despite the shortfall.
Aliyu, also challenged the the Area Councils on the need to improve sanitation and primary healthcare in their various Councils, especially now that political campaigns have commenced.
According to her, "I know the revenue allocation for this month is small, but you should make judicious use of what you have.''
A breakdown of the figures released during the JAAC meeting indicated that the sum of N370,280,634.39 million was made available for distribution to the six Area Councils, while the sum of N2,278,371,288.77 billion was made available to other stakeholders, bringing the total sum to N2,648,651,923.16 billion.
Similarly, distributions to Area Councils show that the Abuja Municipal Area Council (AMAC), received N77,916,414.47 million, while Gwagwalada got N52,800,000.91 million and Kuje received N91,066,291.32 million.
Other Area Councils include Bwari Area Council which received N47,017,877.83 million, Abaji got N59,050,970.93 million, while Kwali received N42,429,078.93 million, bringing the total sum to N370,280,634.39 million disbursed to the six Area Councils.
On the other hand, distribution to other critical stakeholders includes: Primary School Teachers which gulped N1,917,556,374.33 billion, 15 percent Pension Funds took N226,478,989.57 million, one percent Training Fund gulped N26,486,519.24 million, while 10 percent Employer Pension Contribution gulped N107,849,405.63 million, bringing the total sum to N2,278,371,288.77 billion.
By: Freda Aideyan