ARMED FORCES REMEMBRANCE DAY: FCT MINISTER PLEDGE CONTINUED SUPPORT FOR NIGERIA LEGION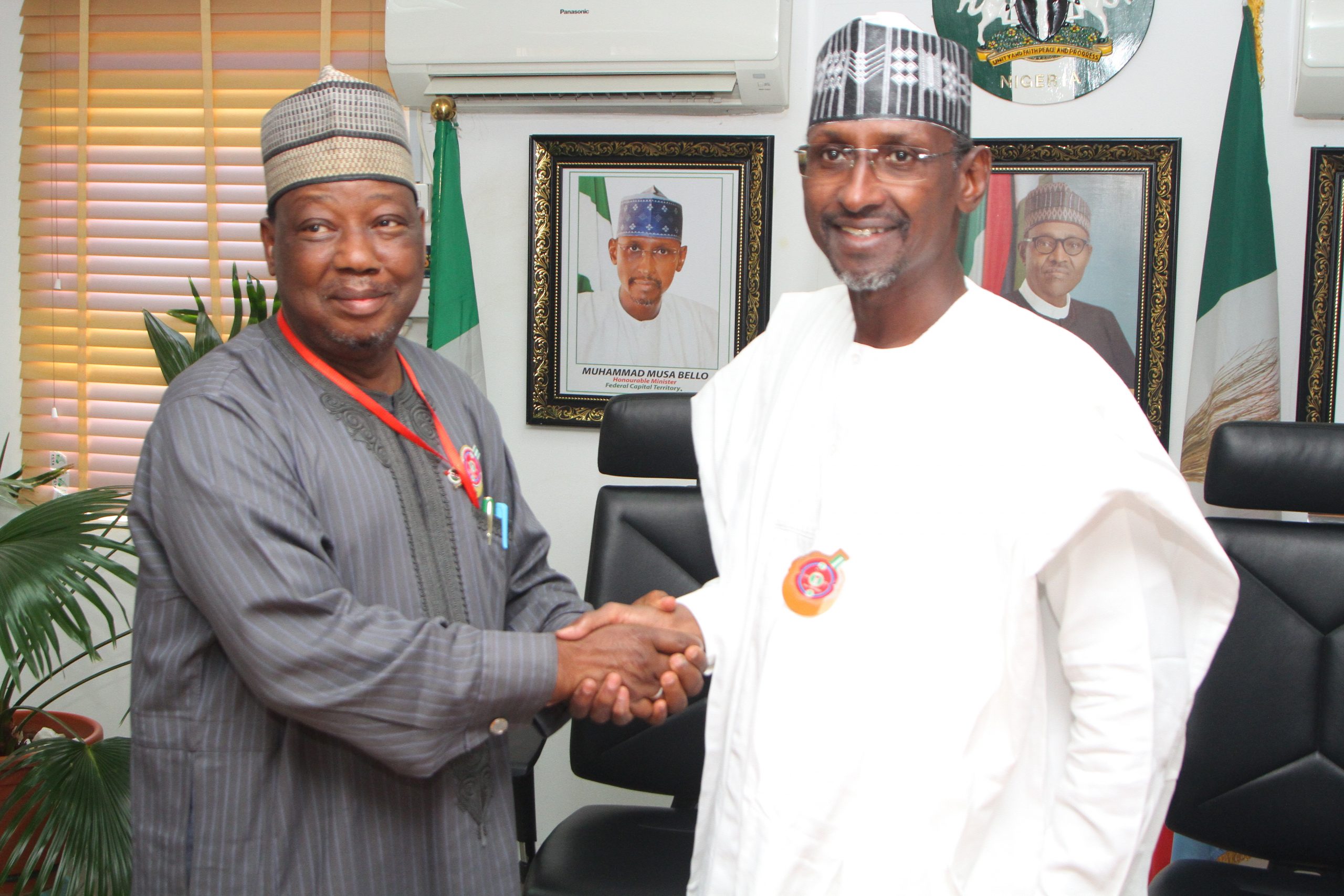 … DIRECTS FCTA STAFF, VISITORS TO WEAR EMBLEM
1. The FCT Minister, Malam Muhammad Musa Bello has pledged the continued support of the FCT Administration for the Nigeria Legion to help support widows and children of the nation's fallen heroes.
2. The Minister made the pledge on Thursday, December 1, 2022, when he received a delegation of the National Planning Committee for Emblem Decoration led by the National Chairman of the Nigeria Legion Maj. Gen A.M Jibril on a visit to the FCTA to decorate the Minister with the 2023 Armed Forces Remembrance Day emblem
3. Malam Bello also directed that all staff and visitors to the FCTA must wear the emblem to access the premises of the FCTA while urging all to purchase the emblem to support the activities of the Nigeria Legion.
4. In the words of the Minister: "Effective from tomorrow morning, and in line with the directive of Mr. President, all staff and visitors to the FCTA headquarters and all our offices must wear the emblem until January 15, 2023. And we encourage staff and visitors to donate generously".
5. The Minister commended the Nigeria Legion for the good work it has been doing in caring for the families of the nation's fallen heroes and congratulated its leadership for the successful establishment of its FCT office.
6. Earlier, Maj. Gen. Jibril had commended the Minister for the support the Nigeria Legion has enjoyed from the FCT Administration while appealing for more support for the success of yet another year of armed forces remembrance.
7. Highlight of the visit was the decoration of the Minister and some top officials of the FCTA with the emblem.
8. Also present were the Chief of staff to the Minister, Malam Bashir Mai-Bornu, Kwali Area Council Chairman, Hon Danladi Chiya, the Director Human Resources Management Department, Dr Bashir Muhammed Secretary General, Nigeria Legion, Maj V.O Abiola (Rtd) and other senior officials of the FCTA and he Nigeria Legion
ANTHONY OGUNLEYE
CHIEF PRESS SECRETARY
1/12/2022
FCTA/OCPS/PR 377