FCTA HOSTS, PRESENTS GIFTS TO AWARD WINNING STUDENTS, TEACHERS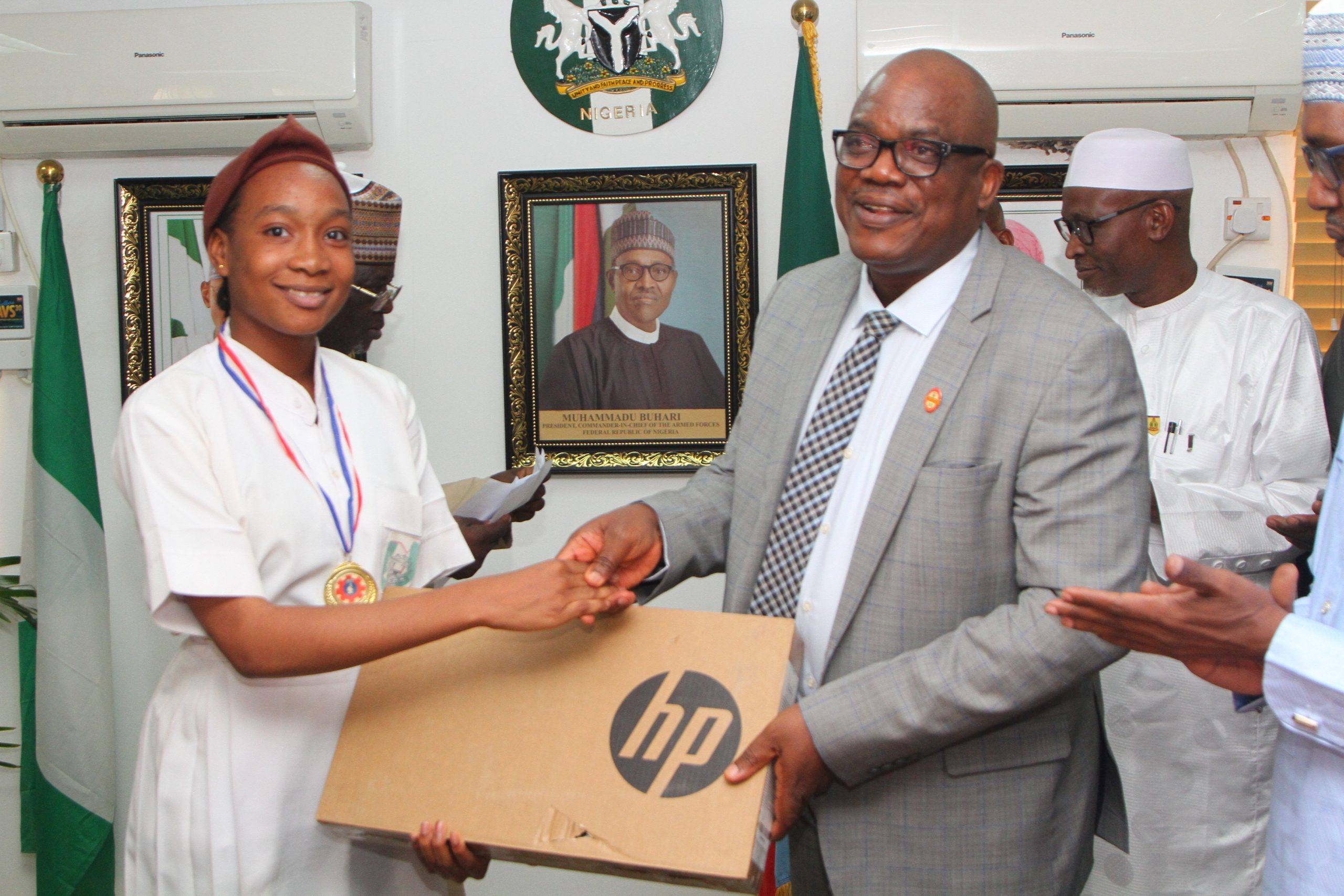 1. In recognition of their excellent performance at various national and international competitions, including essays, quizzes and debates, in the year 2022, the FCT Administration hosted and presented laptop gifts to over 100 students and teachers in FCT schools
2. Presenting the gifts to the students and teachers, the Hon Minister of the FCT, Malam Muhammad Musa Bello, who was represented by the Permanent Secretary, Mr Olusade Adesola expressed delight that the awardees cut across different schools, age grades and all the Area Councils in the Territory.
3. Malam Bello commended the students and teachers for their achievements, saying their successes at these competitions could not have come without hard work and dedication while also commending the teachers for their commitment to duty.
4. In his words "We have the awardees cutting across all the age brackets in the school system. This speaks volume as to the capability of our teachers and the good work you are doing. That is why some of our teachers also received awards because the system has come to realize and appreciate the fact that the students did not become what they are without the teacher".
5. While further extolling the virtues of hard work, the Minister told the students "You've had handshakes with the Minister, you were received by the Chief of Staff of the Minister, by the Mandate Secretary of Education and very senior officials of the Ministry. Always remember that you could not have benefited from this if you did not work hard and it always pays to work hard."
6. Earlier in his address, the Secretary, for Education , FCTA, Malam Sani Dahir El-Katazu thanked the FCT Administration for providing unfettered support for the Education Secretariat.
7. He said the achievements were possible because the FCT Administration prioritized the welfare of teachers and provided the needed support for the growth and development of education in the FCT.
8. The Secretary further explained that the awards were won by over 100 students and teachers in various fields of academics, social and sporting activities, adding that the award winners emanated from both public and private schools in both senior and junior categories.
9. "We felt it is our duty to bring them up to the leadership of the FCT for recognition so that we may get the encouragement for them to do better in future competitions", he said.
10. Speaking on behalf of the awardees, Master Anyanwu Lofty John from Loyola Jesuit College, first prize winner of the 774 Young Nigerian Scientist Presidential Award, also attributed their successes to the efforts of their teachers, parents and other support systems within the FCT that have helped to raise their potential.
11. Also present at the event were the Chief of Staff to the FCT minister, Malam Bashir Mai-Bornu, the Director, Department of Human Resources Management, Dr Bashir Muhammed and other senior officials of the FCTA.
ANTHONY OGUNLEYE
DIRECTOR OF PRESS
(OFFICE OF THE HON. MINISTER)
21/02/2023