THE FCTA HAS REPATRIATED 217 STREET BEGGARS TO THEIR RESPECTIVE STATES, INCLUDING KATSINA, KANO, AND OTHERS.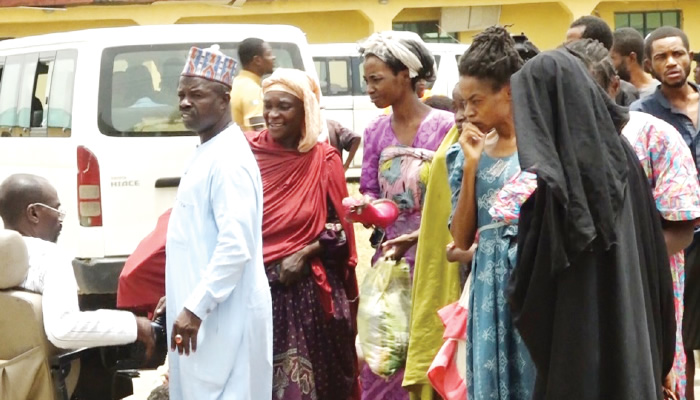 Alhaji Sani Amar-Rabe, the Director of the Department of Social Welfare Services of the Social Development Secretariat (SDS) of the Federal Capital Territory Administration (FCTA), has revealed that the FCTA has sent 217 destitute and street beggars from Abuja back to their various states. In an interview with journalists at the FCT Vocational and Rehabilitation Centre, Bwari Area Council, he explained that this was in response to orders from the FCT Minister of State, Dr. Ramatu Aliyu, and the Permanent Secretary, FCTA, Mr. Olusade Adesola, to remove human and environmental nuisances from the city.
Amar-Rabe stated that the FCTA was responsible for repatriating the people removed from the streets to their home states. Most of the people repatriated were sent to Katsina, Kaduna, Niger, Jigawa, Kano, Zamfara, Sokoto, and Kebbi states. Some people were also sent to Abia, Imo, and Delta states.
According to Amar-Rabe, people from the North West and North East regions of Nigeria often consider the FCT a safer and more economically viable place to live, and some of them turn to beg and destitution to survive. The director called on the FCT residents, particularly the well-off, to stop giving alms to street beggars, as it encourages them to continue to stay on the streets and create a nuisance.
Malam Bala Dantsoho, the Principal of the FCT Vocational and Rehabilitation Centre, Bwari, explained that most of the people repatriated were untrainable and had to be sent back to their home states. He also urged state governments to be more proactive in addressing destitution.