CONGRATULATIONS TO THE WINNERS OF THE ABUJA POETRY CONTEST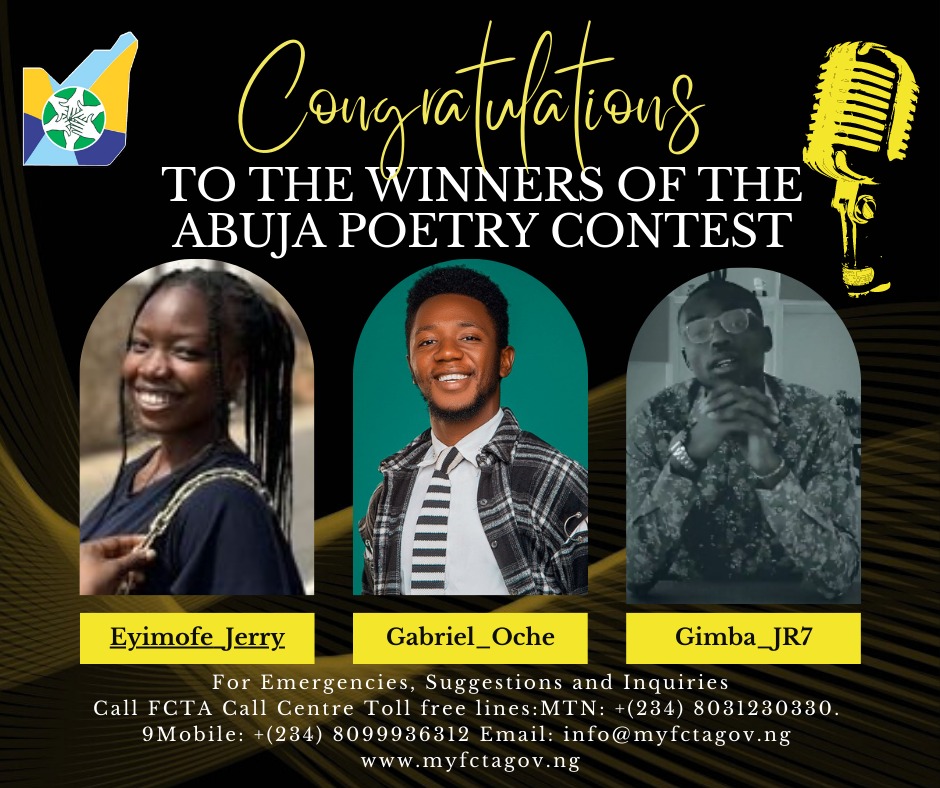 To celebrate Abuja @47, an online poetry contest was organized on the Theme "My Abuja" and a deadline for submission was set for the 28th of February 2023.
Quite a number of exciting and engaging entries were submitted to myfctagov.ng (FCT, Residents Engagement Platform) handle on Twitter. The page came alive and was bustling with activities all through the duration of the contest.

But of course, for a contest, it all had to come to a close, and the winner(s) announced for recognition and prize giving.
After due diligence and scrutiny of all entries submitted, a panel of judges eventually came out with; Eyimofe_Jerry, Gabriel_Oche, and Gimba_JR7 as contest winners.

This would be officially announced and prizes were given. The award presentation will be made on the 7th of June 2023.