Abuja International Conference Centre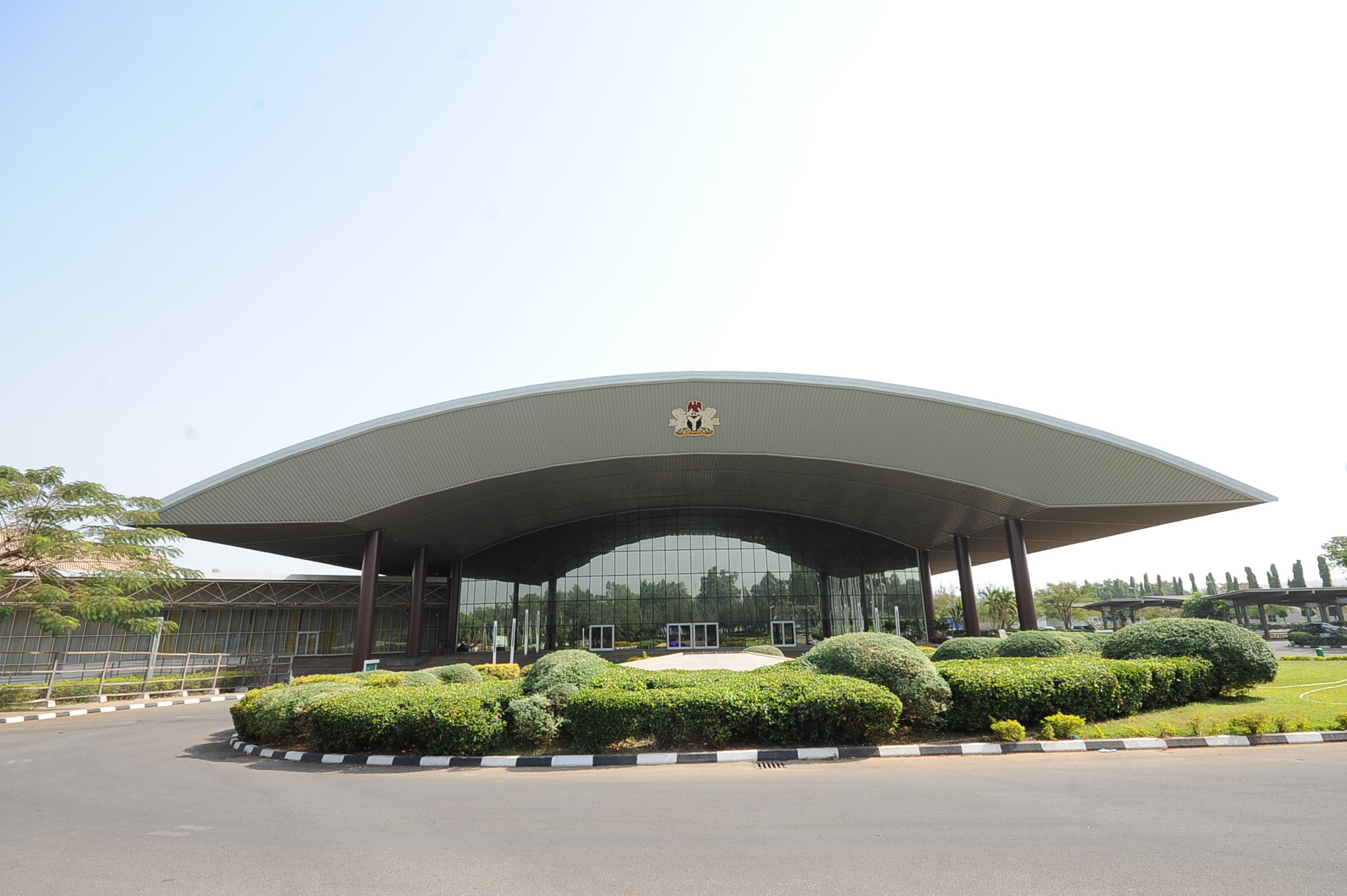 The ICC is unarguably the prime venue for hosting international conferences, seminars, and workshops in Abuja. It has several halls, with its African hall being the most popular as it has hosted activities involving several world leaders. The ICC has a paved driveway which leads up to heavy metal doors in front of this building. it is an experience in sheer serenity for one to relax in the cool shade of the many well tended lawns around the ICC
A magnificent edifice overlooking the Radio House, 'moulded' and lying in it's own lovely garden filled with historic shady pine trees and well paved driveway.

Once you step beyond the heavy metal and glass doors and walk into the foyer, outside of the very high ceiling and marble floor, you are lured to walk up either one of the well-laid staircases on both sides of you or to explore a hooded door way to your far right. Otherwise, walk straight across through the huge double doors in front of you into the main conference hall, the Africa Hall.
All these doors and stairways open up to the endless options of the International Conference Centre.

The interior has tastefully decorated conference rooms; varied facilities and a high standard of service all contribute to its relaxed and friendly atmosphere.
Luxurious, spacious and centrally located, the stylish cosmopolitan conference center offers an extensive range of modern facilities and services.

Options that the interior of this architectural masterpiece may be put to are endless; imagine it in a banquet setting, as an in-door exhibition hall or set for a concert.
Niger & Benue halls positioned on the ground floor have complete compliment of conferencing facilities to include presentation screen, projector and individual highly sensitive microphone. The chairs are quite comfortable and the floor is fully carpeted. When arranged in Committee setting, each can seat about 80 persons otherwise, in a conference formation, rach hall can hold about 150 persons.
Contact
11, Central Area, 900 Herbert Macaulay Way, 900001, Abuja, Nigeria.
Opening hours
Monday

Tuesday

Wednesday

Thursday

Friday

Saturday

Sunday