THE FEDERAL CAPITAL TERRITORY (FCT) HAS WELCOMED THE INTRODUCTION OF DISASTER MARSHALS.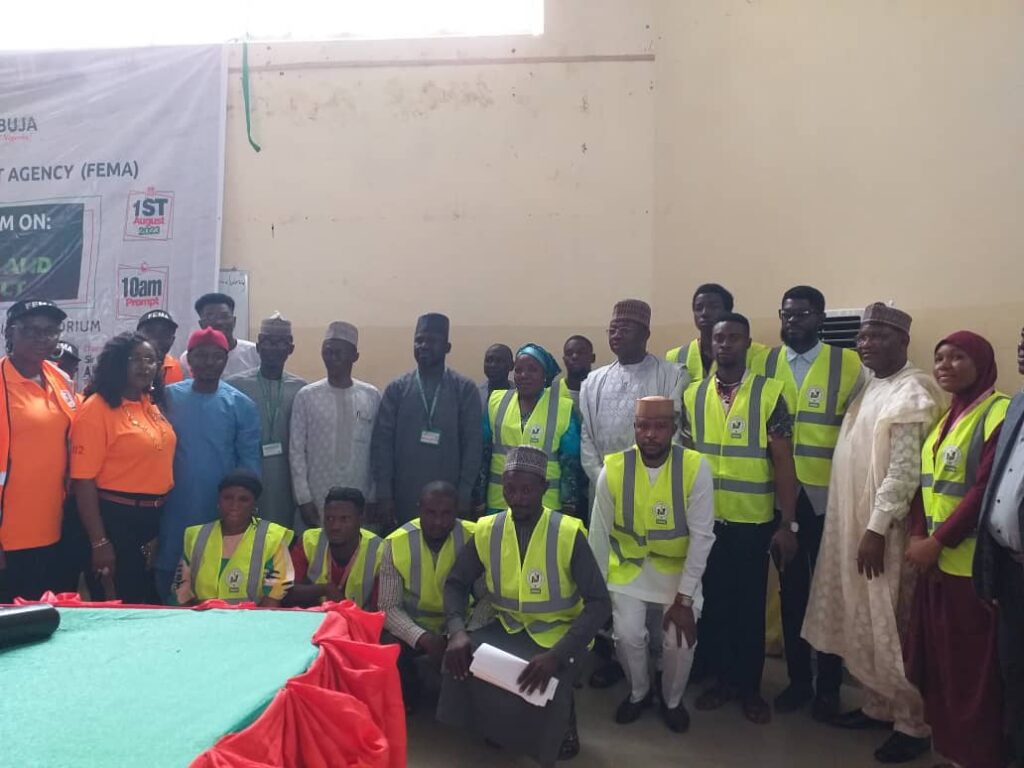 The Federal Capital Territory (FCT) Administration has established Disaster Marshals to efficiently handle emergencies at the community level across the vast 8,000 square kilometers of the FCT. The inauguration of the Disaster Marshals took place during a sensitization symposium on Disaster Prevention and Reduction in the FCT, which was organized by the FCT-Emergency Management Agency (FEMA) in collaboration with the University of Abuja.
During the event, the FCTA Permanent Secretary, Mr. Olusade Adesola, emphasized the importance of the Disaster Marshals' role in educating and coordinating the efforts of first responders, highlighting it as a service to humanity. Mr. Adesola directed FEMA to continuously train the Disaster Marshals in various aspects of disaster management to ensure their preparedness and effectiveness.
The collaboration between the FCTA and University of Abuja to sensitize students on disaster management and climate change is expected to foster more partnership ventures that will benefit the Territory. The Vice Chancellor of the University of Abuja, Prof. Abdul-Rasheed Na'Allah, emphasized the reality of climate change and the significance of early warning signs in managing disasters within the FCT.
Dr. Idriss Abbas, the Director-General of FEMA, explained that the inauguration of the Disaster Marshals aims to disseminate disaster risk reduction messages to the public through the involvement of the younger generation. The Disaster Marshals will play a role similar to that of the Boys Scouts or Girls Guides, engaging in rescue activities, administering first aid, and providing emergency services during disasters.
Plans are underway to establish a department on environment to address disaster management and climate change issues, offering students an opportunity to deepen their understanding of their environment and disaster management.
In a paper presentation titled "Climate Change and Local Communities: A threat towards achieving the SDG in the FCT," Associate Professor Sunday Ishaya emphasized that Climate Change, primarily caused by human activities, poses a significant obstacle to achieving the 17 Sustainable Development Goals. He called on everyone to take responsibility for safeguarding the environment to prevent disasters like floods.