DIRECTOR OF INFORMATION URGES NUJ LEADERSHIP TO GIVE PRIORITY TO TRAINING AND MEMBERS' WELL-BEING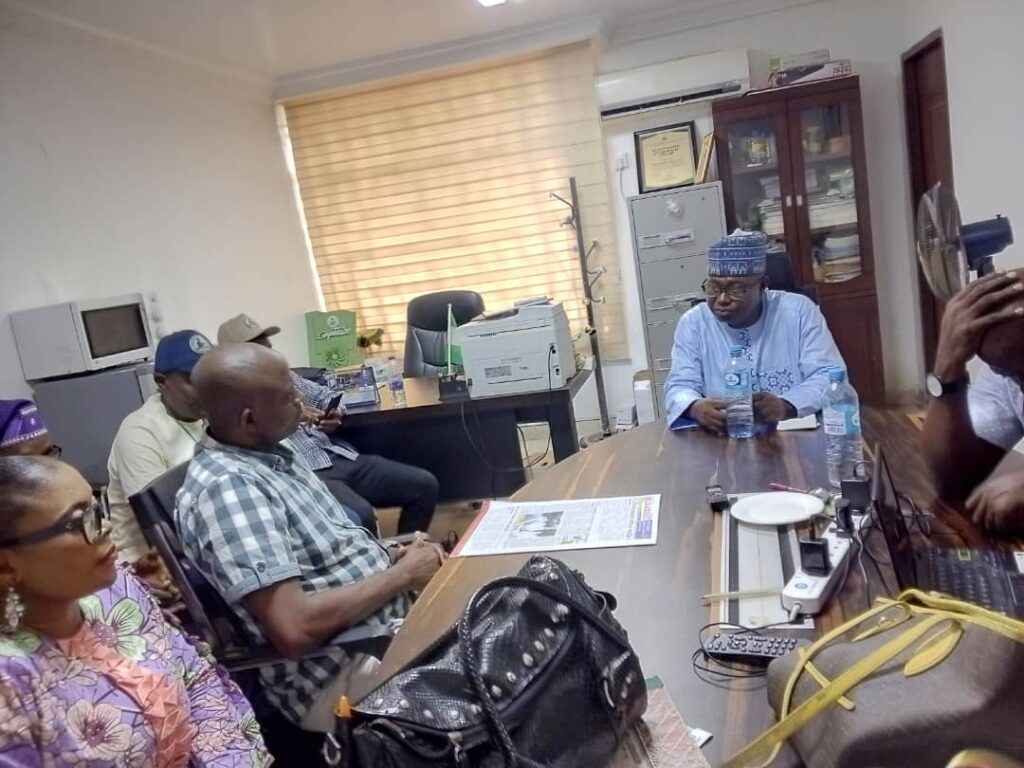 Necessity Arises for Intensive Training to Enhance Performance of Federal Capital Territory's Information Officers
In a recent encounter, Mr. Muhammad Hazat Sule, the Director of Information and Communication for FCT, emphasized the critical requirement for robust training to ensure that Information Officers within the Federal Capital Territory effectively contribute to the growth and development of Abuja. This assertion was made during a visit to his office by the newly elected executive members of the Nigeria Union of Journalists (FCTA Chapter), immediately following their election and swearing-in on Tuesday.
Sule urged the Nigeria Union of Journalists to take the lead in spearheading the training and continuous education of its members. This initiative would empower them to excel in their respective roles across various Secretariats, Departments, and Agencies of the Federal Capital Territory Administration (FCTA).
The Director underlined the need for the newly elected Union executives to prioritize both training and welfare for their members. Congratulating them on their election, he affirmed that comprehensive training would enhance the capabilities of Information Officers, rendering them more relevant and effective.
He stated, "The utmost priority should be the welfare and interests of your members. Now that the elections are concluded, the focus shifts to productive work, ensuring their needs are well taken care of."
Sule impelled the new executive team to dedicate their efforts towards realizing tangible goals, thereby leaving a lasting legacy for future reference. He underscored the significance of the FCTA-NUJ Chapel as a guiding influence for other Chapels, State Councils, and even the National Council, asserting, "We need to set an example."
The Director acknowledged the achievements of the previous executives, particularly in ensuring that members received their entitlements. Expressing gratitude for the trust placed in her, the newly elected Chairman, Ngozi Ufomba, pledged to build upon the accomplishments of her predecessors by introducing additional initiatives that will advance the union's progress. She articulated her intention to arrange periodic training sessions for union members to sharpen their skills.
Similarly, outgoing Chairman Kalu Emetu commended the tangible reforms enacted by the Director during his tenure, noting that the challenges faced did not deter the team from fulfilling their duties effectively. Emetu expressed confidence in the newly elected executives, highlighting the seamless and harmonious nature of their election process.
The newly elected officials comprise: Chairman: Ngozi Uloma Ufomba, General Secretary: Niyi Lawal, Vice Chairman: Hassan Sodiq, Treasurer: Innocent Mbadunugo, and Financial Secretary: Jimoh Olalekan.