REQUEST TO MEMBERS OF THE PUBLIC TO REFRAIN FROM PLACING CONGRATULATORY BILLBOARDS IN HONOUR OF THE FCT MINISTER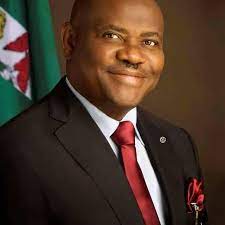 1. The attention of the Hon. Minister of the Federal Capital Territory, His Excellency, Chief (Barrister) Ezenwo Nyesom Wike CON, has been drawn to lamp post billboards, full scale billboards and other such adverts congratulating him on his appointment as Minister.
2. While the Minister deeply appreciates the warm wishes and support of the citizens, he kindly, but strongly requests that such billboards and advertisements be discontinued forthwith.
3. The Hon. Minister acknowledges the overwhelming outpouring of goodwill from the residents of the Federal Capital Territory and beyond and understands the sentiment behind these congratulatory displays and is genuinely touched by the show of support.
4. However, in the spirit of public service and commitment to his responsibilities, the Minister wishes to focus his full attention on assisting the President of the Federal Republic of Nigeria, His Excellency, President Bola Ahmed Tinubu GCFR, in realizing his vision and Renewed Hope agenda for Nigeria.
5. As the FCT Minister, his foremost duty lies in contributing to the development and growth of the FCT and the well-being of its residents and the nation as a whole.
6. The Minister holds in high regard, the aspirations and expectations of the FCT residents, and he remains dedicated to fulfilling his role with utmost sincerity and dedication. He believes that this can be best achieved by concentrating all efforts on the task at hand and joining hands with fellow public servants to serve the country to the best of their abilities.
7. Chief E.N Wike sincerely hopes that the public will understand his perspective and continue to extend their support and cooperation.
8. He looks forward to working hand in hand with all stakeholders to build a stronger, more prosperous, and united FCT and Nigeria.
ANTHONY OGUNLEYE
DIRECTOR OF PRESS
(OFFICE OF THE FCT MINISTER)
27/08/2023