WIKE VOICES DISMAY REGARDING EXTENT OF VANDALISM ON ABUJA RAIL SYSTEM …REFUTES CLAIMS OF USING 300 MILLION NAIRA LEXUS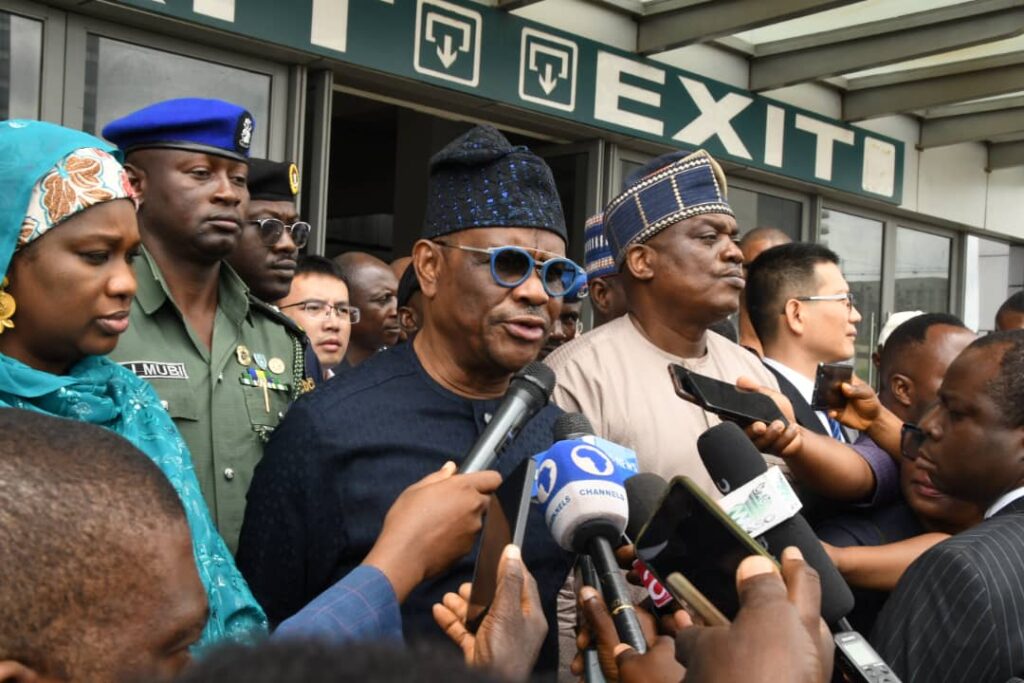 The magnitude of damage to the Abuja Light Rail Transit system facilities has drawn strong disapproval from FCT Minister, Nyesom Wike. During an inspection of the project at the rail's metro station on Wednesday, the Minister expressed his dismay and made a commitment to restore the vandalized sections of the rail for operational use.
In a recent development, the FCT Administration awarded a N5 billion contract to undertake the necessary rehabilitation work, which is expected to be completed within a span of twelve months. Wike, however, expressed concern about the extended timeframe for repairs and urged a reduction to eight months. He also directed prompt payment to the contractor to expedite on-site work.
Wike stated, "This project holds great promise, and it is one that we are determined to complete and put into operation swiftly. The funds required are available, and I have instructed the Permanent Secretary to facilitate payments to the contractors."
Highlighting the importance of restoring confidence in the rail system, Wike emphasized that the existing rail must be operational before contemplating new routes. He underscored the need for the rail to function effectively to regain public trust.
Addressing the issue of vandalism, Wike questioned the absence of perimeter fencing and the lack of use, which he believed contributed to the facility's vulnerability.
After touring the metro, Idu, and Airport stations, Wike raised concerns about the chosen route, questioning the decision not to prioritize the busier Nyanya axis over the Airport route.
He urged the company responsible for the project to accelerate their efforts and deliver their best work. Wike also criticized certain media outlets for disseminating incorrect information, particularly in regards to his alleged use of a N300 million office vehicle, clarifying that these claims were false.
The Abuja Light Rail was initiated during the Olusegun Obasanjo administration and later commissioned by the Muhammadu Buhari administration. However, due to the COVID-19 lockdown, the project was abandoned, leading to significant vandalism of critical components such as communication cables, air-conditioning systems, and generators, among other things.