FEMA DIRECTOR-GENERAL RESIGNS AND HIGHLIGHTS ACCOMPLISHMENTS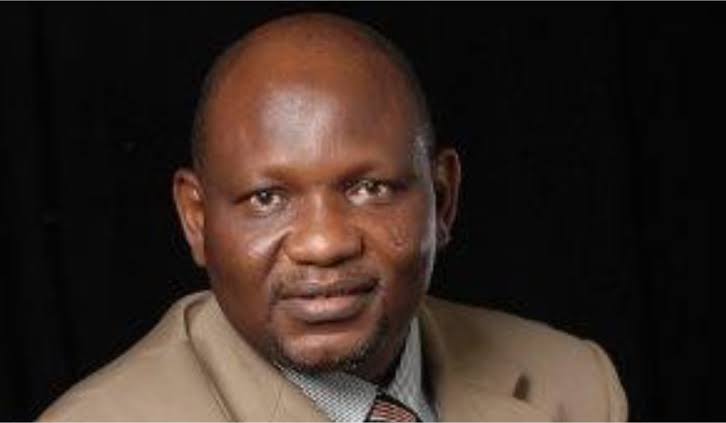 Dr. Abbas Garba Idriss has announced his resignation from the position of Director-General of the FCT Emergency Management Agency (FEMA).
Dr. Idriss made this announcement during FEMA's 22nd management meeting, stating that this would be his final meeting in his current role. He expressed his gratitude to God for guiding him throughout his journey with FEMA since its establishment in 2013.
As the pioneering Director-General, Dr. Idriss highlighted his commitment to nurturing FEMA from its inception in 2013 to become one of the leading emergency management agencies in Nigeria. He emphasized his determination, vision, and unwavering dedication in overcoming the multifaceted challenges often faced by newly established organizations.
Under his leadership, FEMA effectively responded to critical situations, including bomb blasts in the Federal Capital Territory and widespread flooding. Dr. Idriss credited FEMA's success to a well-coordinated approach, strong stakeholder engagement, and synergy that harnessed the preventive and response capabilities of partners.
During his tenure, FEMA achieved a remarkable five-minute emergency response time for fire and other incidents within the city center, saving lives and property.
Dr. Idriss also highlighted several milestones during his leadership, including the establishment of a network of over 10,000 volunteers, community vanguards, and disaster marshals across the six area councils of the Federal Capital Territory. These individuals were trained annually to enhance their capacities as first responders to emergencies in their communities.
He stressed the agency's focus on disaster prevention and mitigation, as well as raising awareness among FCT residents to reduce vulnerability to disaster risks. Additionally, FEMA played an active role in conflict management, mediating between herders and farmers in FCT communities.
Under Dr. Idriss's leadership, FEMA trained local divers for flood mitigation and rescue operations and engaged town criers as agents of community sensitization. The agency conducted Hazard Mapping and Vulnerability Assessment of the Federal Capital Territory to facilitate stakeholder responsibilities related to risk management.
Dr. Idriss noted FEMA's efforts to maintain transparency and communication with the public, including the creation of a functional website and social media handles for information dissemination and countering false information.
FEMA consistently conducted community sensitization programs across the six area councils, engaging various stakeholders, including government agencies, international and non-governmental organizations, traditional and religious leaders, and volunteers, to strengthen partnerships for effective disaster risk reduction and response in the FCT.
Dr. Idriss also highlighted FEMA's collaboration with universities for research and problem-solving, particularly regarding emerging risks such as earth tremors in the Federal Capital Territory. The agency provided recommendations and suggestions to the FCT Administration to contribute to public safety policies and programs.
In conclusion, Dr. Idriss expressed that while his tenure at FEMA was ending, his commitment to the agency would continue, and he would be available to offer advice to keep FEMA's mission thriving.