MESSAGE OF THE FCT MINISTER, BARRISTER EZENWO NYESOM WIKE CON, TO RESIDENTS OF THE FEDERAL CAPITAL TERRITORY ON THE 63RD INDEPENDENCE ANNIVERSARY OF THE FEDERAL REPUBLIC OF NIGERIA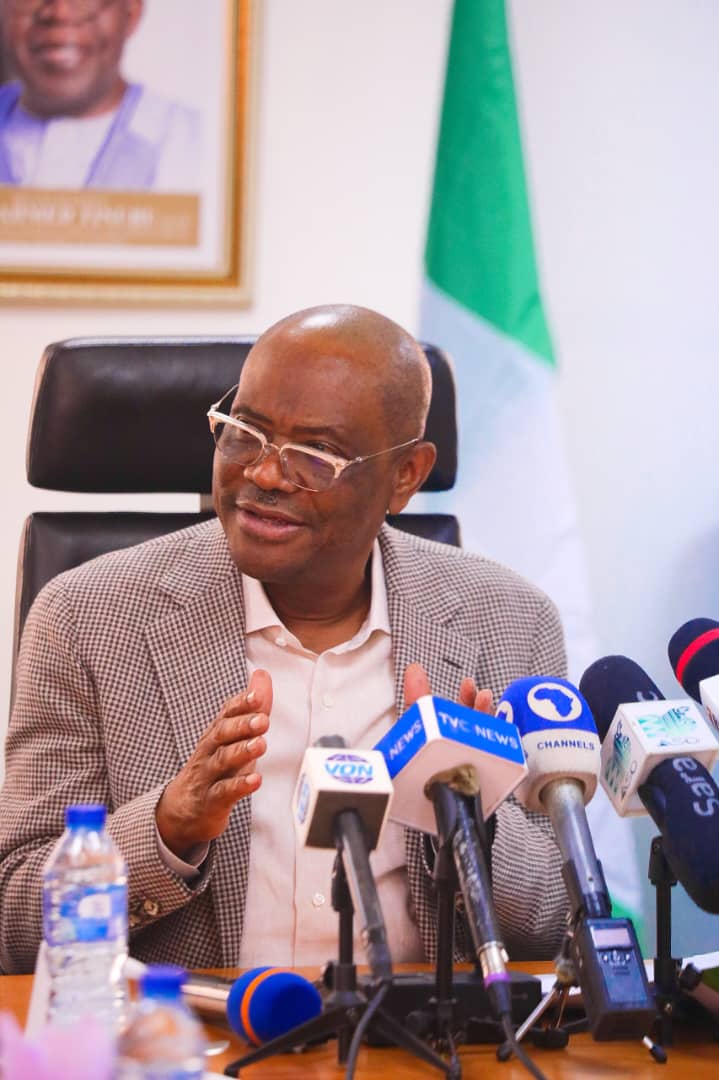 SUNDAY, OCTOBER 1, 2023
1. Fellow residents of the FCT, on behalf of the Federal Capital Territory, I extend my warmest greetings and heartfelt congratulations to you on the special occasion of the 63rd independence anniversary of our beloved country, Nigeria.
2. This day holds significant historical and cultural importance for our great nation, and it is a moment for us to reflect on our past achievements and the path to an even greater future ahead.
3. Independence Day is not merely a date on the calendar; it is a reminder of the sacrifices made by our forebears, the struggles they endured, and the dreams they held for a united and prosperous Nigeria.
4. Over the past 63 years, Nigeria has faced its fair share of challenges and triumphs. Our journey as a nation has been marked by moments of joy and sorrow, progress and setbacks. Yet, through it all, we have remained steadfast, resilient, and hopeful.
5. Today, as the Federal Capital Territory Minister, I want to call upon each resident of the FCT to rededicate themselves to the vision of a stronger and more prosperous Nigeria.
6. Building a strong and resilient society requires collective effort. It means working together to address the issues that confront us, be it in the areas of education, healthcare, infrastructure, or security. It means fostering a culture of innovation and entrepreneurship that empowers our youth and creates opportunities for all.
7. As residents of the FCT, we are not only Nigerians but also representatives of our nation's diversity and unity. The FCT, as our capital, symbolizes the coming together of people from all corners of Nigeria. It is a place where unity should thrive, where differences should be celebrated and where the tenets of nationhood should be exemplified.
8. Let us be reminded therefore, of our obligation to society. Our responsibilities as citizens extend beyond our rights. We must contribute to the well-being of our fellow Nigerians and actively participate in the development of our communities and the nation as a whole.
9. In the FCT, where diversity is our strength, let us also remember our unique role as residents. We must live up to the tenets of unity that our capital represents. Let us build bridges across cultures, religions, and ethnicities.
10. On this occasion of Nigeria's 63rd Independence Anniversary, I stand before you with a solemn commitment on behalf of the Federal Capital Territory Administration (FCTA). We remain dedicated to enhancing the infrastructural development of the FCT and improving essential social services to meet the growing needs of our residents. It is our unwavering pledge to work tirelessly towards creating a more livable and prosperous Abuja, a city that reflects the aspirations of all its inhabitants.
11. However, this monumental task cannot be accomplished by the FCTA alone. It is a collective endeavor that requires the active participation and commitment of every resident. In this regard, I implore all residents to fulfill their civic responsibilities by paying their taxes promptly, including ground rents and utility bills. These contributions are crucial for sustaining and enhancing the services and infrastructure that make our city function smoothly.
12. As we strive to make Abuja a great city, I call upon every resident to join hands with us. Together, we can build the FCT of our collective dreams, one that stands as a beacon of progress, unity, and prosperity for all.
13. As we celebrate our independence day, let us do so with a sense of purpose and a commitment to building a better future for ourselves and generations to come. I am confident that with our unwavering resolve, our best days are yet to come.
14. Once again, I extend my warmest congratulations to you all on this special day. May God bless the Federal Republic of Nigeria, and the Federal Capital Territory and may He guide us on the path to a stronger, more resilient, and prosperous nation.