FEDERAL CAPITAL TERRITORY ADMINISTRATION (FCTA) REAFFIRMS COMMITMENT TO TRANSPARENT IMPLEMENTATION OF PUBLIC PROCUREMENT ACT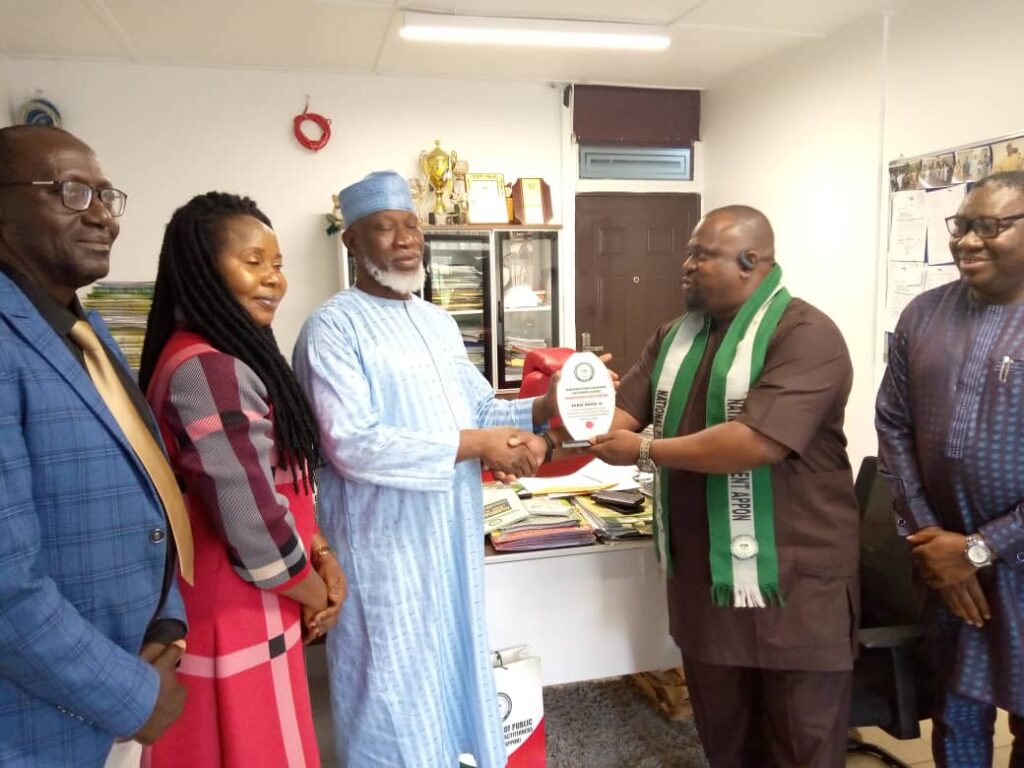 The Director of the Procurement Department at FCTA, Mallam Idris Musa, received an excellent service award from the APPON delegation in his office in Abuja. During the event, he emphasized the Administration's dedication to training and retraining procurement officers in order to enhance their performance and service delivery.
Musa commended the Association of Public Procurement Practitioners of Nigeria (APPON) and encouraged them to focus on training their members to improve their professional skills. He stressed the importance of excellent performance in discharging official responsibilities related to public procurement, particularly within the FCTA.
Furthermore, Musa applauded the Association for successfully organizing their recent annual conference in Lagos and assured continued support from the FCT Administration to promote the ideals of the Procurement Act for the benefit of the nation. He expressed gratitude for the award, stating that it would motivate him to fulfill his responsibilities diligently.
The FCT Department of Procurement aims to remain a trailblazer in its duties, Musa affirmed. The National President of APPON, Mr. Emem Kanico, presented the procurement compliance excellence service award to the FCT Director of Procurement as recognition of his selfless service and valuable contributions to the development of APPON.
During the 3rd Annual Conference of APPON, Kanico appealed to the 10th National Assembly to expedite the passage of the Procurement bill, which would further strengthen and empower the procurement sector. The goal is to reduce unprofessional practices and promote transparency and accountability nationwide.
Kanico urged procurement officers to remain vigilant, build their capacity, and implement necessary reforms to improve the country's procurement landscape.
At the same conference, Professor Umar Garba Danbatta, the Executive Vice Chairman of the Nigeria Communication Commission (NCC), highlighted the need for a paradigm shift in handling procurement issues. He emphasized the importance of the conference theme, "Implementation of E-Procurement in Nigeria," and how broadband infrastructure would facilitate government activities, including e-procurement.
Danbatta also mentioned the federal government's plan to pilot an e-procurement platform to save significant amounts of money lost due to the current paper-dependent public procurement Act implementation.
The conference included the induction and inauguration of new members, as well as the presentation of awards in various categories to individuals from both public and private sectors.