SECURITY: UPCOMING G7 MEETING TO TACKLE VIOLENT CRIMES IN FCT, CONTIGUOUS STATES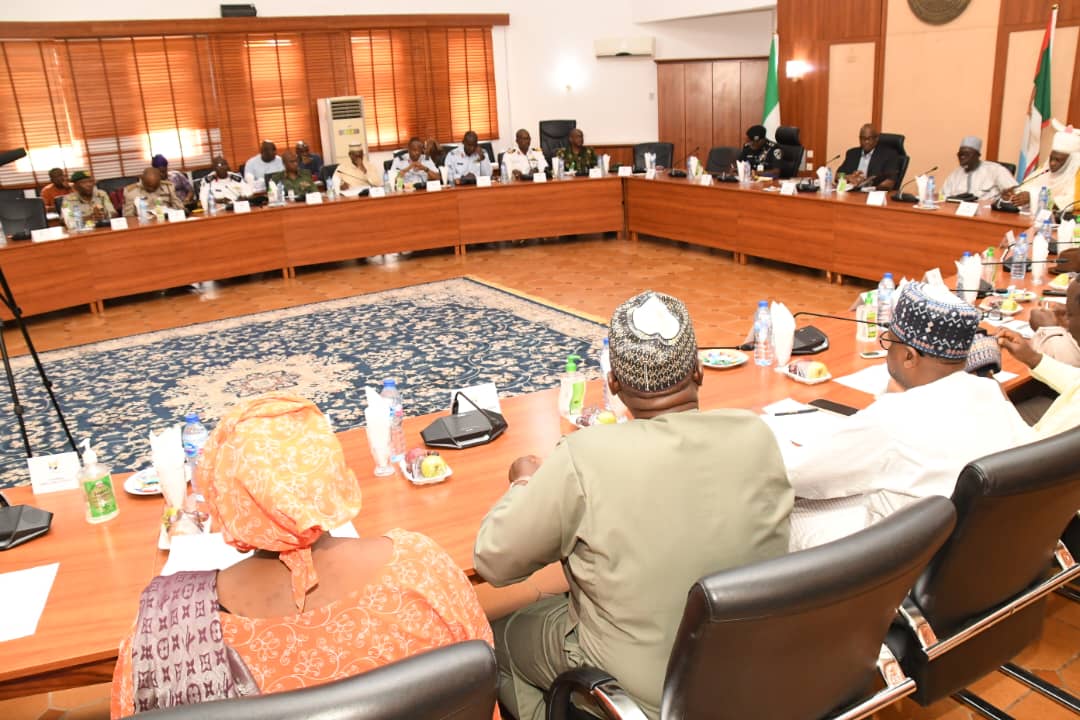 ……AS FCT POLICE COMMISSIONER ASSURES OF HITCH-FREE SALLAH CELEBRATIONS
FCTA PRESS RELEASE
SECURITY: UPCOMING G7 MEETING TO TACKLE VIOLENT CRIMES IN FCT, CONTIGUOUS STATES
……AS FCT POLICE COMMISSIONER ASSURES OF HITCH-FREE SALLAH CELEBRATIONS
1. The G7 security operations involving collaborations between the Federal Capital Territory and its contiguous States will seek to tackle the menace of kidnappings and other violent crimes in the FCT and its surrounding States in the coming weeks.
2. The Director, FCTA Department of Security Services, Adamu Gwary who made this disclosure in Abuja on Tuesday shortly after the monthly FCT Security Committee Meeting, also revealed that the upcoming G7 meeting slated for July 5th in the FCT, will herald the G7 operations across the contiguous states to the FCT.
3. Giving further explanation on the upcoming meeting, the Director Security said, "The FCT Administration is hosting the meeting for the Technical Committee, which comprises the heads of the security agencies, the members States' Commissioners of Police, the Director of Security and the Commandant of the NSCDC. There is the military component too, the Army Headquarters Garrison and the Defence Headquarters are part of the meeting. They will discuss and agree on modalities and approach to the clearance exercise".
4. The Director also disclosed that security agencies in the FCT have been directed to take appropriate measures in curtailing the issues of cattle herding in the city of Abuja, the activities of scavengers popularly known as Baban bola among others.
5. Meanwhile, the FCT Commissioner of Police, Garba Haruna has also disclosed that adequate security measures have been put in place to ensure a hitch free and peaceful Sallah celebrations in the FCT.
6. Speaking shortly after the FCT Security Committee Meeting which was chaired by the FCTA Permanent Secretary, Mr Olusade Adesola, the FCT Commissioner of Police urged residents to go about their business during the Sallah celebrations in the FCT without fear of any breakdown of law and order.
7. According to him, "Arrangements have been concluded for the FCT residents to have a peaceful Sallah celebration. Our officers have been put on alert. Deployments have been done right from this evening preceding Sallah tomorrow. All the praying grounds, the DPO Area Commanders have been alerted. The areas will be covered. The EODs will scan and screen the areas that people are supposed to gather.
8. "The message I have for residents of the FCT is we have given them the assurance, they are safe and secure. They should move about their lawful businesses. Those who expect to go to praying ground should go and have their worship. We are there to support them and to secure them, there will be no problem."
9. The meeting, which was chaired by the FCTA Permanent Secretary, Mr Olusade Adesola had in attendance, heads of various military and para-military formations in the FCT, religious and traditional leaders as well as relevant officers of the FCTA.
ANTHONY OGUNLEYE
DIRECTOR OF PRESS
(OFFICE OF THE FCT MINISTER)
27/06/2023