FCT MINISTER APPROVES ADDITIONAL MAINTENANCE WORKS FOR NATIONAL MOSQUE, CHRISTIAN CENTRE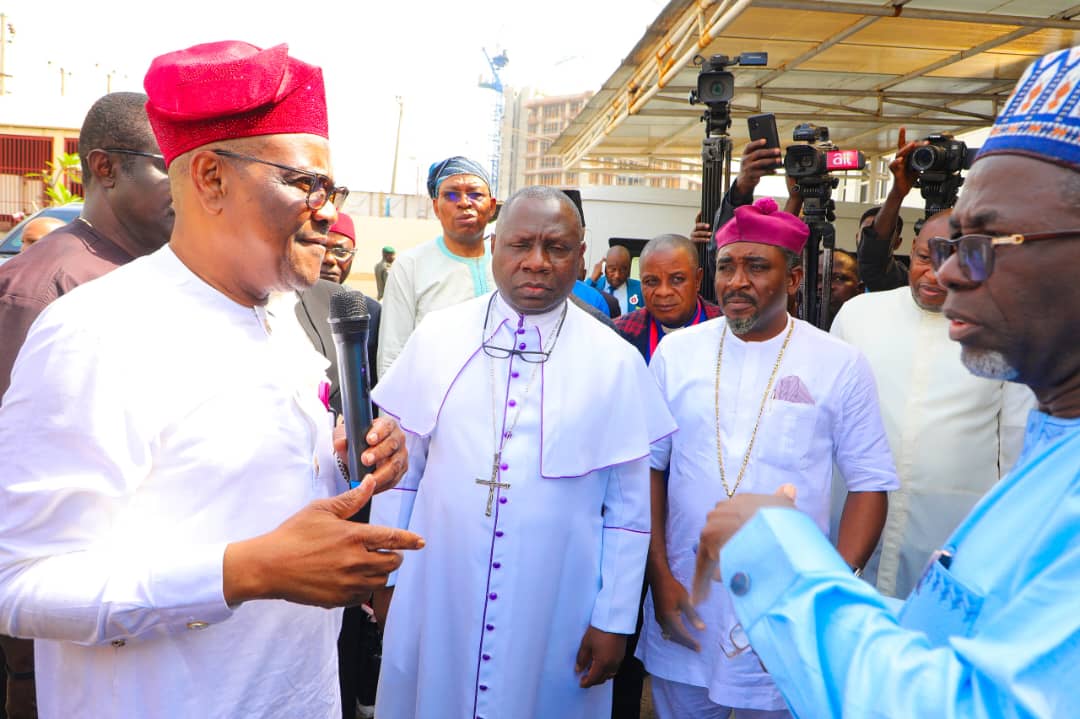 …AS HE INSPECTS NATIONAL MONUMENTS
1. The FCT Minister, Barrister Ezenwo Nyesom Wike has granted approval for additional maintenance works on the National Christain Centre and the Abuja National Mosque, both of which have been designated as national monuments by the Federal Government.
2. The Minister made the disclosure in Abuja on Thursday while on inspection visits to both religious centers.
3. Barrister Wike, during the visit, said he was directed by President Bola Ahmed Tinubu to ensure that the structures, as national monuments and source of pride for the country, are well maintained.
4. He said the directive is in line with the President's Renewed Hope Agenda and his determination to ensure inclusivity in the governance of the country.
5. The Minister said, "Mr. President is not anti any religion. He takes all religion as one because we are all one Nigeria and this has shown that he's not merely talking, he is showing the actions. Of course, you should know that he gave me the approval to come and see this place and take up what is required to do".
6. The Minister explained that he met with the Management Board of the National Mosque and the Leadership of the Christian Association of Nigeria during which requests were made for maintenance works on both centers of worship.
7. He said, "I am satisfied with what I have seen today and I have given approval that the money should be released to the contractor to complete the additional work."
8. On the request for contract award for the phase two of the Christian Centre, the Minister said he will look into the cost implications to determine if it falls within the approval threshold of the FCT Administration or whether to it should be referred to the Federal Executive Council for approval.
9. He said, "The Christian Centre has requested for the phase two, which I said that I will look at the cost. If it is within what the FCT can do on their own, we will like to go ahead. But if it is above our threshold, we have to go back to Mr. President for approval."
10.The Minister was accompanied on the visit by the Executive Secretary Federal Capital Development Authority, Engr. Shehu Hadi Ahmad, the Director Engineering, Mr, Ferdinand Ezeoha and other senior officials of the FCT Administration.
ANTHONY OGUNLEYE
DIRECTOR OF PRESS
(OFFICE OF THE MINISTER)
02/11/2023
FCTA/ODP/PR/453