SURVIVAL OF DEMOCRACY IS HINGED ON THE JUDICIARY – WIKE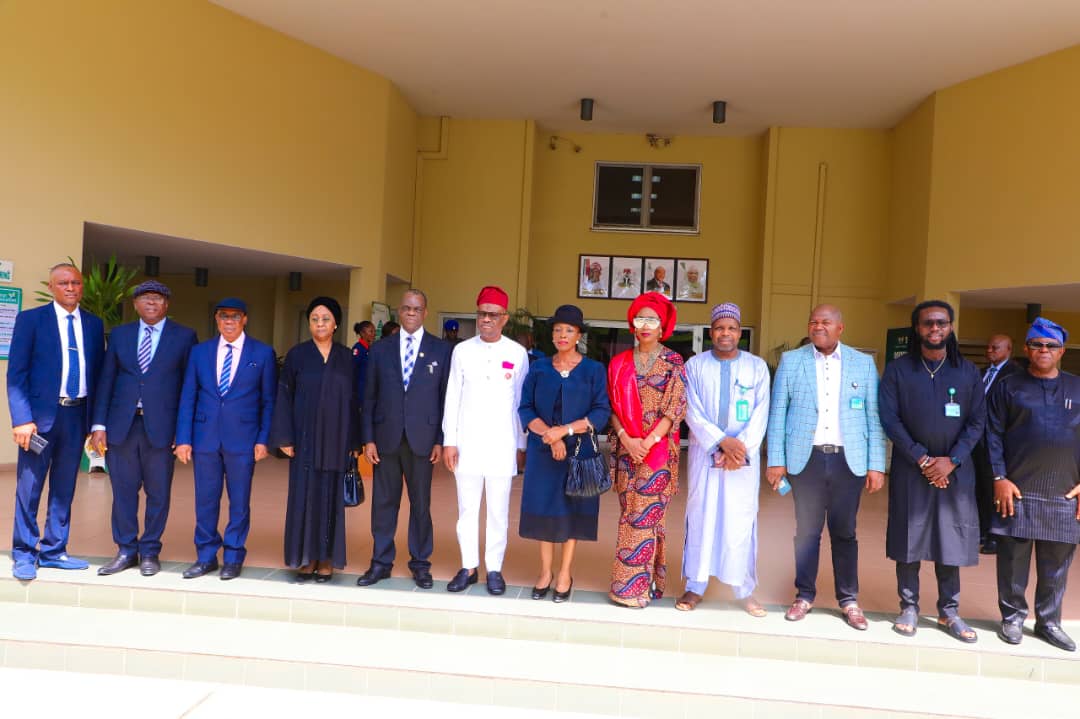 …PLEDGES SUPPORT FOR JUDGES' WELFARE
1. The Honourable Minister of the Federal Capital Territory (FCT), Barrister Ezenwo Nyesom Wike has said that the survival of democracy in the country is hinged on the very vital role played by the judiciary.
2. Barrister Wike made the assertion when a delegation of Federal High Court Judges, led by the Chief Judge of the Federal High Court, Hon. Justice John Terhemba Tsoho paid him a courtesy visit in his office in Abuja on Thursday, November 2, 2023.
3. The Minister said the judiciary, as an independent arm of government, plays a very important role for the survival of democracy and should not be seen as any less among the three arms of government.
4. He therefore assured that the FCT Administration will continue to provide the necessary support to enhance the operations of the judiciary in the territory, adding that provision has been made in the 2023 supplementary budget of the FCT for the construction of the Abuja Division of the Court of Appeal.
5. He said, "Just yesterday, I went to the National Assembly to defend the supplementary budget and there we included the building of the Abuja division of the Court of Appeal".
6. On the request for land allocation to Federal High Court Judges, the Minister assured that land would be allocated to them by the FCT Administration, but noted that it would be done in phases.
7. He also pledged the provision of infrastructure in areas where allocations had been made by his predecessors to encourage development.
8. "If there are other problems that you think you have that the administration can help, do not hesitate to let us solve that problem", the Minister added.
9. Earlier, the Chief Judge of the Federal High Court, Hon. Justice Tsoho commended Barrister Wike for his selfless service to the People of Rivers State and for his support to the judiciary as his primary constituency.
10. Hon. Justice Tsoho however lamented that the frequent postings and transfers of Federal High Court Judges, due to the peculiarly of their job meant that they were denied various forms of policies that enhance the welfare of Judges and Justices both serving and retired, since they are not likely to be posted to their States of origin.
11. He therefore appealed to the FCT Minister to allocate land in the FCT to serving Federal High Court Judges, as a form of recognition for their services nationwide, which he said makes them federal citizens.
12. Also in attendance were Hon. Justices G, K Olotu, B.F.N Nyako, I.E Ekwo, D.U. Okorowo and senior officials of the FCTA.
ANTHONY OGUNLEYE
DIRECTOR OF PRESS
(OFFICE OF THE MINISTER)
02/11/2023
FCTA/ODP/PR/454