FCTA, DAEWOO SEEK AVENUE FOR COOPERATION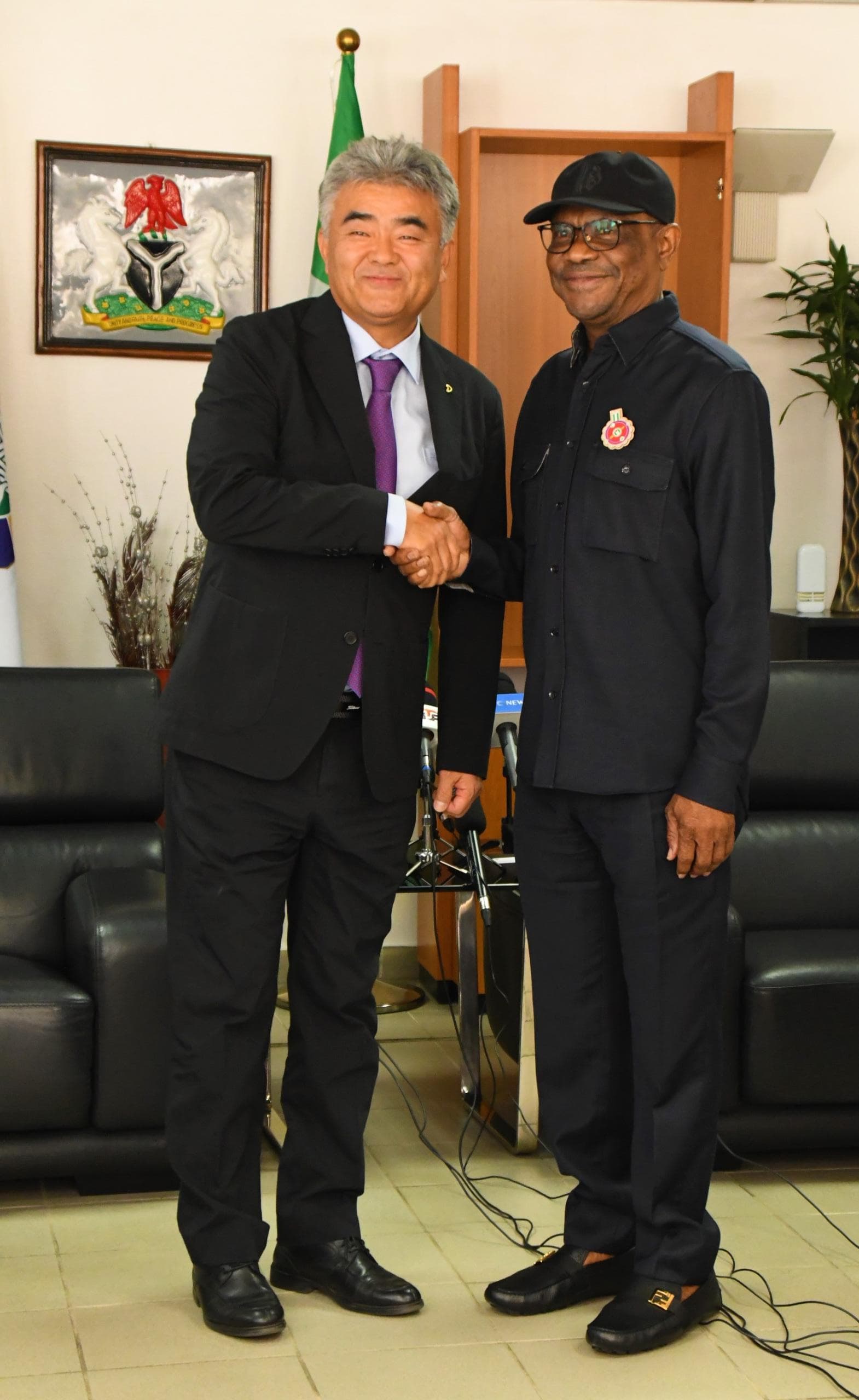 1. Minister of the Federal Capital Territory, FCT, Barrister Ezenwo Nyesom Wike has expressed the desire of the FCT Administration to partner with South Korean company, Daewoo Engineering and Construction, for the development of the nation's capital.
2. The FCT Minister made this disclosure, when he received the Chairman of Daewoo E & C, WonJu Jung who paid him a courtesy visit in his office in Abuja on Thursday, November 16, 2023.
3. The Minister noted that Nigeria and South Korea have always had a good and robust relationship and expressed the desire of the FCT Administration to continue in this regard by partnering with the company in any area of mutual interest.
4. Speaking on the friendly investment climate in the country, Barrister Wike disclosed that the Administration of President Bola Ahmed Tinubu has taken steps to remove the bottlenecks to allow investors to come into the country.
5. He stressed that the priority of the FCT Administration is to also work towards the realization of the eight-priority agenda of the President and assured that the FCT is ready to provide the conducive environment for Daewoo to invest in the Federal Capital Territory.
6. According to the FCT Minister, "For the FCT, we are willing to cooperate with Daewoo in whichever area you want us to partner, whether in terms of automobiles, in terms of skill acquisition, in which we are interested or in terms of any other thing you think is of interest that will expand the economy.
7. "Now, we don't have many obstacles, unlike before. The present administration is business all the way. Anything that will open the economy, anything that will expand the economy, anything that will encourage job creation, that is what we are in for."
8. The FCT Minister also informed that the investment policy of the FCT Administration is to agree on something practical and achievable, rather than just making general statements about intent, which may not be pursued to conclusion.
9. He said, "My policy has always been that we must concretize everything we are talking about, not just mere visits that we are willing to partner and at the end of the day, we don't see anything.
10. "Let us be practical and see which area we are going into. Do we need to visit Daewoo in South Korea and see how we can sign a memorandum of understanding so that everybody will know that this is what we agreed, this is what we are coming for, and then we make sure that at the end of the day it is achievable.
11. "Having general interest to invest in Nigeria is a general statement. For me as the FCT Minister, my interest is to develop Abuja and make it more attractive as a tourist centre.
12. "So, if you say that you want to invest in tourism, you want to build a five-star hotel, I will say okay, which role are we going to play? We assure you we are ready. We will give what expanse of land you need and a timeframe to develop the five-star hotel."
13. Earlier in his remarks, the Chairman, Daewoo E & C, WonJu Jung, noted that the company has had an outstanding relationship with Nigeria, spanning 45 years, and added that he is in the FCT to explore opportunities for investments.
14. The Chairman who spoke through an interpreter said the FCT, under the leadership of Barrister Wike, has a bright future and presents a good opportunity for investors.
15. He therefore expressed the strong interest of Daewoo to be part of this future by investing in the FCT, adding that the company also has investments in the US and is currently exploring other avenues in Canada and Vietnam.
16. The Chairman said he would also like to see a continuous, aggressive and positive relationship between Nigeria and Korea and between Nigerian Construction companies and Daewoo Construction to maintain a continuously bright future.
17. Also at the event were the Hon Minister of State for Petroleum, Senator Heineken Lokpobiri Executive Vice President, Daewoo Engineering and Construction, Seung Han, MD, Daewoo E and C Nig, TaeWon Jung, Country Chairman, Daewoo E and C Chief Joseph Penawou, and Steve Ko Executive Director (Technical) Daewoo E and C.
ANTHONY OGUNLEYE
DIRECTOR OF PRESS
OFFICE OF THE MINISTER
16/11/2023
FCTA/ODP/PR/459