ABUJA'S DEWORMING MEDICATIONS PROVIDED FREE OF CHARGE, CONFIRMS FCTA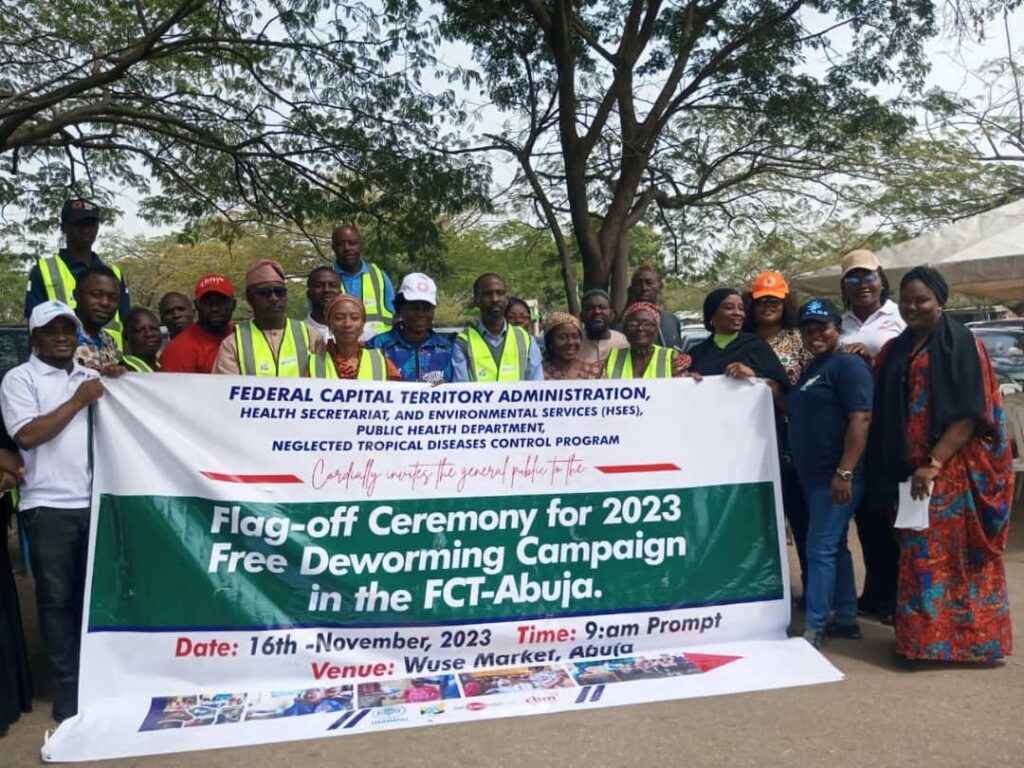 The FCTA announced that the deworming medications intended for treating specific Neglected Tropical Diseases (NTDs) prevalent in the nation's capital are not for sale but provided free of charge.
During the commencement of the 2023 Mass Administration of Medicines (MAM) at Wuse Market, Abuja, Dr. Adedolapo Fasawe, Secretary of FCT Health Services and Environmental Secretariat (HSES), clarified that the deworming drugs are donated by the World Health Organization (WHO) through partnering organizations like Christoffel Blinden Mission (CBM) and Health and Development Support (HANDS) program, ensuring accessibility without cost.
Dr. Fasawe urged FCT residents to embrace the deworming drugs and support teachers in schools, as well as Community Directed Distributors (CDDs), who will be delivering these medicines to children aged 5-14 and households across the city.
Additionally, Dr. Eunice Ogundipe, FCT's NTDs Coordinator, highlighted the importance of raising awareness about NTDs in Abuja Municipal Area Council (AMAC), emphasizing that despite previous focus on rural areas, city residents are also at risk and need attention.
Esther Yakubu, a Senior Programme Officer at HANDS, stressed the goal of inclusivity in the elimination of NTDs, underscoring the significance of Wuse Market as a focal point to ensure no one is left out.
According to Joseph Kumbur from Christoffel Blinden Mission (CBM), AMAC ranks among the ten most endemic Local Government areas in Nigeria for Schistosomiasis, with all six Area Councils being endemic for river blindness and four for Lymphatic Filariasis. Despite progress in eliminating Lymphatic Filariasis, residents are still at risk, necessitating continuous awareness efforts until elimination is achieved.
NTDs, associated with poverty, unsanitary conditions, and inadequate housing, encompass fifteen infections identified in Nigeria, with five prioritized for funding: Onchocerciasis, Schistosomiasis, Lymphatic Filariasis, Soil Transmitted Helminthes, and Trachoma.
The annual distribution of drugs, including Ivermectin, Praziquantel, and Albendazole tablets, aims to treat Onchocerciasis, Schistosomiasis, and Lymphatic Filariasis. The FCT NTDs unit plans to cover 559 communities for the treatment of these diseases.