THE FEDERAL CAPITAL TERRITORY ADMINISTRATION (FCTA) TAKES STEPS TO ENSURE BUMPER HARVEST FOR FARMERS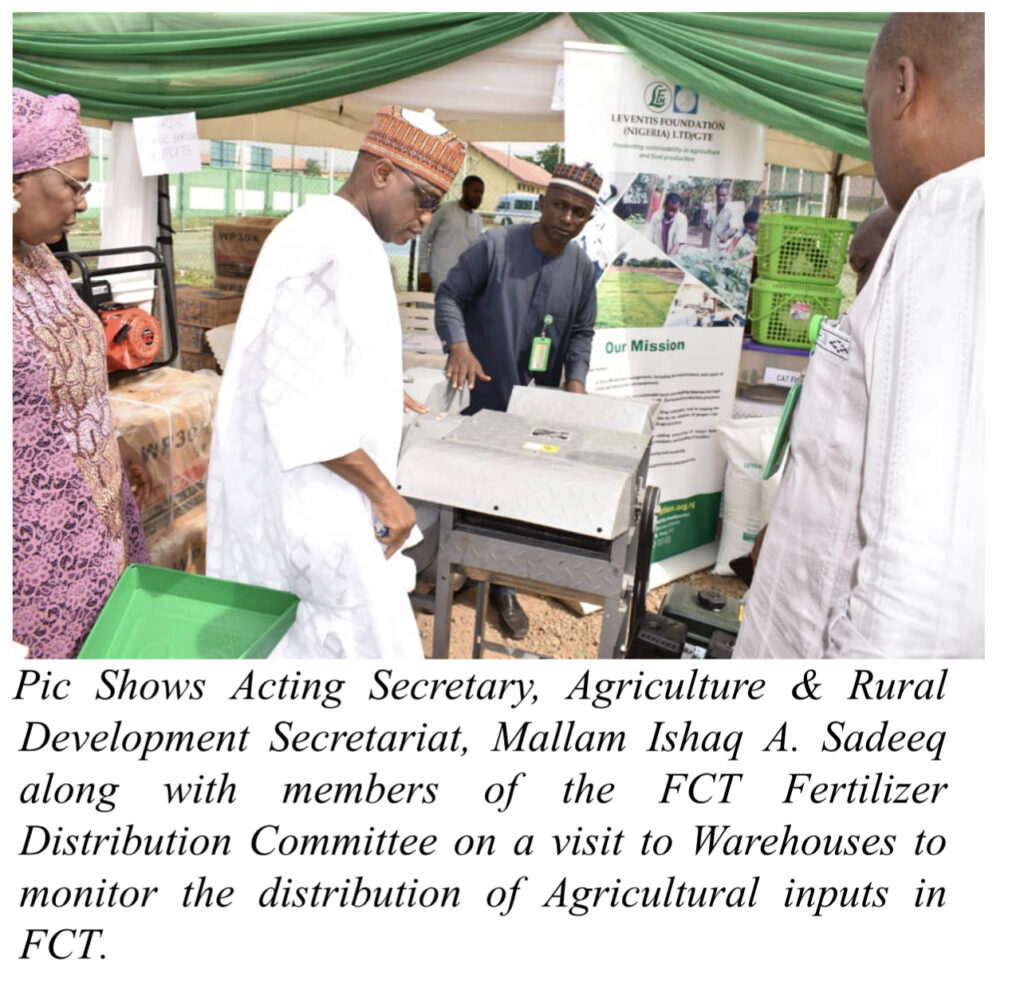 With comprehensive plans in place, the Federal Capital Territory Administration (FCTA) is committed to ensuring that farmers in the territory experience a successful harvest this season.
During a visit to agricultural warehouses in the six area councils of the FCT, Mallam Ishaq Abubakar Sadeeq, the Acting Secretary of the Agriculture and Rural Development Secretariat, reassured stakeholders that the FCTA has procured various agricultural inputs to boost production in the 2023 farming season.
Sadeeq emphasized that this intervention by the FCTA is part of its strategy to revitalize the agricultural sector, aiming to achieve self-sufficiency in food production, increase agricultural earnings, and create opportunities for the growth of agricultural value chains and job creation.
He stated, "The FCT Administration aims to ensure that farmers, especially at the grassroots level, have access to critical inputs at affordable rates, with a 50% subsidy." The distribution outreach has been expanded to include agro-based cooperative groups, area councils, FCT chiefdoms, women farmers' associations, the less privileged, and individual farmers. Notably, the inclusion of the 'Sarkin 'Nomas' in all 62 wards of the FCT is a first.
Sadeeq revealed that approximately 75% of the inputs have already been distributed since the exercise commenced in June. To safeguard the interests of beneficiaries, the FCT Fertilizer Distribution Committee has implemented adequate measures. Additionally, some inputs have been customized with the FCT insignia to deter fraudulent practices. The committee is also collaborating with Abuja Market Management officials to monitor markets for any illegal sales of the inputs.
The FCTA is dedicated to supporting farmers and promoting agricultural growth within the territory, ensuring that the farming community can thrive and contribute to the overall food security and economic well-being of the FCT.