FCTA READY TO PARTNER WITH SUSAN-BUFFETT FOUNDATION TO IMPROVE PRIMARY HEALTHCARE SERVICES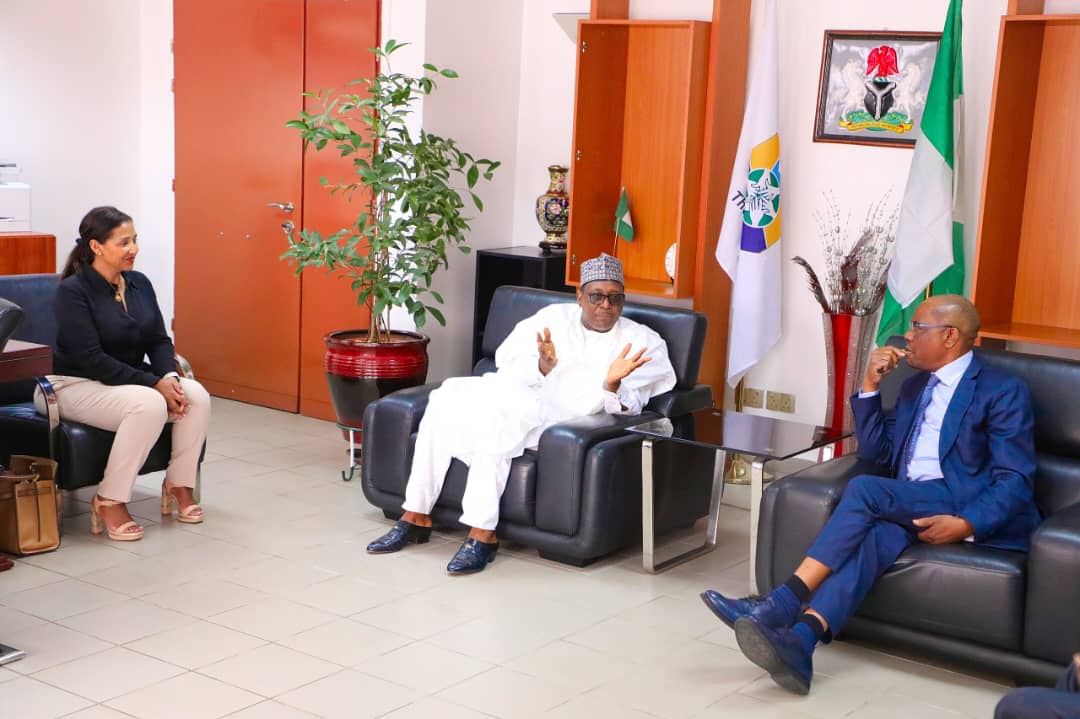 1. Minister of the Federal Capital Territory, Barrister Ezenwo Nyesom Wike has expressed the willingness of the FCT Administration to partner with the Ministry of Health and the Susan-Buffett Foundation to improve primary healthcare services in the Territory
2. Barrister Wike made the expression when the Minister of Health, Dr Ali Pate, the Vice President for Global Programmes at the Susan-Buffett Foundation, Prof. Seniat Fisseha and the Executive Secretary, National Primary Healthcare Development Agency, Muyi Aina paid him a courtesy visit in his office in Abuja on Wednesday, October 25, 2023.
3. Emphasizing President Bola Ahmed Tinubu's health initiative which is centered on improving population health outcome, Barrister Wike said the FCT Administration would be delighted to partner with the Susan Buffett Foundation to improve primary healthcare provision in the FCT, especially in the area of maternal health services.
4. Barrister Wike said, "We are delighted and we want to partner with you. We are ready to move together to see that this is achieved. I thank God that Mr President has approved the initiative, so it would be a statewide thing. So, we will take it up from here. The issue of maternal health is very key to us, so we sincerely welcome you."
5. Speaking earlier, the Vice President for Global Programmes at the Susan Buffett Foundation, Prof. Seniat Fisseha informed the FCT Minister that the foundation is particularly interested in collaborating with the FCT Administration in ending preventable maternal death.
6. Prof. Fisseha, who noted that Nigeria, unfortunately, has one of the largest maternal mortalities in the world, said the Foundation is ready to deploy resources in the FCT Healthcare system in order to score significant gains in the short term.
7. She said, "In the meantime, we've seen that the talent is there, the commitment is there. If we deploy the right resources, we can score significant gains in a short time. So, we are very interested in collaborating with the Minister of the sector and the Minister of the FCT to drive change for our people."
8. It would be recalled that President Bola Tinubu recently approved an action driven programme under the Presidential Health Initiative to improve population health outcome and assist in driving the medical industrialization agenda of the President.
9. Subsequently, the Susan-Buffett Foundation indicated interest in partnering with the government of Nigeria to advance the health and wellbeing of all, especially adolescent girls and women.
10. Other senior officials of the FCTA present during the meeting include the Secretary of Health Services and Environment, Dr. Adedolapo A. Fasawe, amongst others.
ANTHONY OGUNLEYE
DIRECTOR OF PRESS
(OFFICE OF THE MINISTER)
26/10/2023
FCTA/ODP/PR/450